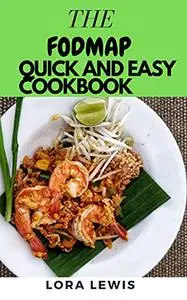 THE FODMAP QUICK AND EASY COOKBOOK: Learn Several Delicious And Healthy Fodmap Recipes To Brighten Your Day
English | 2021 | ISBN: B09989C16L | 78 pages | PDF,EPUB,AZW3 | 542 KB
Are you looking for easy, delicious and healthy FODMAP family meal options so that you can enjoy eating with everyone? Are you searching for delicious recipes? Is your partner, child or someone else in your family following the FODMAP diet? Maybe you just need some yummy and hearty gluten-free options?