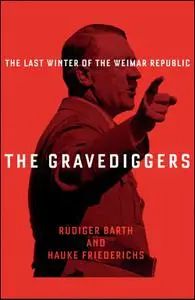 The Gravediggers: The Last Winter of the Weimar Republic by Hauke Friederichs, Rüdiger Barth
English | November 7th, 2019 | ISBN: 178816072X | 400 pages | EPUB | 0.59 MB
November 1932. With the German economy in ruins and street battles raging between political factions, the Weimar Republic is in its death throes. Its elderly president Paul von Hindenburg floats above the fray, inscrutably haunting the halls of the Reichstag. In the shadows, would-be saviours of the nation vie for control.