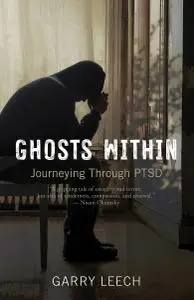 Ghosts Within: Journeying Through PTSD by Garry Leech
English | May 7th, 2019 | ISBN: 177363206X | 148 pages | EPUB | 0.75 MB
What are the long-term psychological costs of violence and war? Journalist Garry Leech draws from his experiences as a war correspondent, his ongoing personal struggle with PTSD and the latest research on this mental illness to provide a powerful and vivid answer to this question. For thirteen years, Leech worked in Colombia's rural conflict zones where he experienced combat, witnessed massacre sites and was held captive by armed groups. This raw account of his journey from war on the battlefield to an internal, psychological war at home illustrates how those who work with traumatized populations can themselves be impacted by trauma.