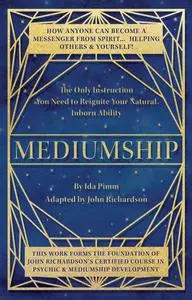 Mediumship: The Only Instruction You Need to Reignite Your Natural Inborn Ability by Ida Pimm
English | September 28th, 2019 | ISBN: 1838591168 | 112 pages | EPUB | 4.24 MB
This book is focused on a dedicated readership. There are many thousands of individuals who continue to practice mediumistic and psychic doctrines. Contrary to belief spiritualism is not on the decline. Many people in their early twenties have an interest in the subject. Therefore, the breadth of the age of the reader is significant. Not only this the fascination is worldwide. One issue is the 'spiritual churches' have failed to keep up with modern demands of time and accessibility.