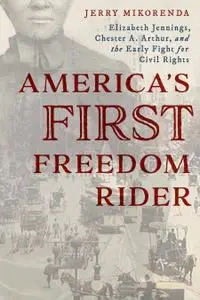 America's First Freedom Rider: Elizabeth Jennings, Chester A. Arthur, and the Early Fight for Civil Rights by Jerry Mikorenda
English | December 17th, 2019 | ISBN: 1493041347 | 256 pages | EPUB | 5.31 MB
In 1853, traveling was full of danger. Omnibus accidents were commonplace. Pedestrians were regularly attacked by the Five Points' gangs. Rival police forces watched and argued over who should help. Pickpockets, drunks and kidnappers were all part of the daily street scene in old New York. Yet somehow, they endured and transformed a trading post into the Empire City.