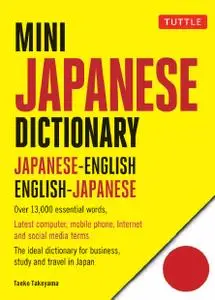 Mini Japanese Dictionary: Japanese-English, English-Japanese (Fully Romanized) (Tuttle Mini Dictionary) by Yuki Shimada
English | November 27th, 2019 | ISBN: 4805314702 | 384 pages | EPUB | 30.17 MB
Mini Japanese Dictionary is the most up-to-date Japanese pocket dictionary available. This dictionary is completely up-to-date with the latest vocabulary for IT, smartphones and social media. It is the perfect dictionary to take with you when you travel to Japan for any reason.