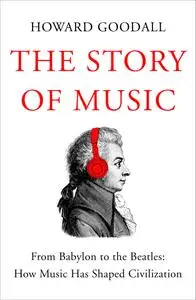 The Story of Music: From Babylon to the Beatles: How Music Has Shaped Civilization by Howard Goodall
English | January 7th, 2014 | ISBN: 1448130867, 1605985384, 1605986704 | 372 pages | EPUB | 2.33 MB
Why did prehistoric people start making music? What does every postwar pop song have in common? A "masterful" tour of music through the ages (Booklist, starred review).