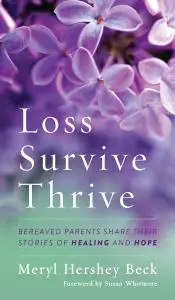 Loss, Survive, Thrive: Bereaved Parents Share Their Stories of Healing and Hope by Meryl Hershey Beck
English | November 22nd, 2019 | ISBN: 1538125234 | 350 pages | EPUB | 1.57 MB
No one is prepared for the loss of a child. No one. It feels completely unnatural for children to predecease their parents. Although it is not widely known, each year there are over 135,000 under 40-year-old deaths in the U.S. alone. And, according to one study, 19% of parents outlive their children—often carrying the weight of horrendous grief to their own graves.