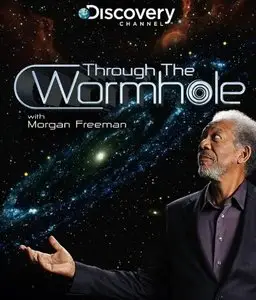 Discovery Chanel - Through the Wormhole S02E04: Are There More Than Three Dimensions ? (2011)
HDTV-Rip | AVI | English | 43mn | 624x352 25fps | XviD - 982 kbps | MP3 - 142 kbps | 350 MB
Genre: Documentary, Family, Mystery

IMDB rating: 8.6/10 (545 votes)
Directed by: Lisa Andreae
Starring: Morgan Freeman and others
For most of our history, we've rested easy in the notion that there were three dimensions that have existed throughout time: length, width and height. Ah, the good old days. In the early 20th century, Hermann Minkowski and Albert Einstein connected our comfortable three dimensions with a fourth, time, defining special relativity using a space-time continuum.
This kind of worked, but still didn't explain a troublesome new theory of gravity called quantum mechanics that arose around the same time Minkowski and Einstein were working on their theories. Quantum mechanics had its own rules that contradicted the concepts behind the space-time continuum. Scientists treated this incompatibility like the weather for decades, discussing it but not really doing anything about it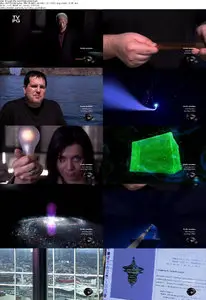 Download from wupload.com:

http://www.wupload.com/file/39892368/through.the.wormhole.s02e04.part1.rar
http://www.wupload.com/file/39892064/through.the.wormhole.s02e04.part2.rar
Download from filesonic.com (mirror):

http://www.filesonic.com/file/1339598381/through.the.wormhole.s02e04.part1.rar
http://www.filesonic.com/file/1339598321/through.the.wormhole.s02e04.part2.rar
3% Recovery. No password