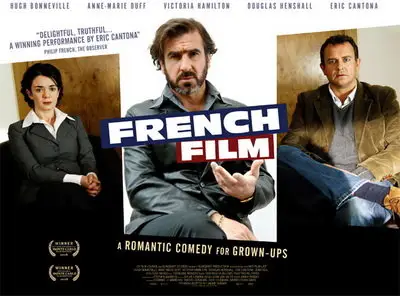 French Film (2008)
English | 1h 27m 57s | 700.03 MB | XVID 969.31 kbit/s | 624x352 | 23.9760 fps | MP3 - 130.77 kbit/s
Genre : Comedy | Romance
Journalist Jed Winter is preparing to interview the celebrated French auteur film-maker Thierry Grimandi, a self-appointed expert on the nature of love. Jed is quick to dismiss Grimandi's theories of love and romance as pretentious nonsense, irrelevant to real people in real life relationships. But when his long-term girlfriend, Cheryl refuses to marry him and instead forces him into couple counseling, Jed begins to realise that his own emotions aren't as straightforward as he once believed. Even his best friend Marcus wants to talk less about football and more about love as the truth about his relationship with perfect girlfriend Sophie gradually emerges.
Screenshot