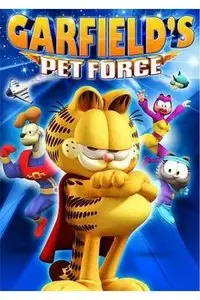 Garfield's Pet Force (2009)
English | 1h 17m 47s | 699.10 MB | XVID 1115.20 kbit/s | 592x336 | 23.9760 fps | MP3 - 128.55 kbit/s
Genre: Animation | Family
Everyone's favorite lasagna-loving fat cat is having a cookout with his pals when their nice day is ruined by an alien invasion. Odie and Nermal transform themselves into superheroes in order to combat their new enemy, but Garfield, fearing the amount of work it requires, is reluctant to follow suit. When he sees his friends are in actual trouble, however, he realizes it's time to don the cape.
Screenshot