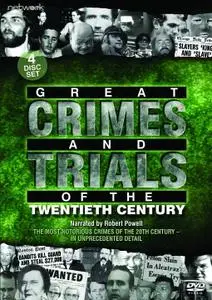 BBC - Great Crimes and Trials Series 3: Set 1 (1995)
DVDRip | 706 x 480 | .MKV/AVC @ 1038 Kbps | 14x~26mn | 2.98 GB
Audio: English AAC 161 Kbps, 2 channels | Subs: None
Genre: Documentary
Stabbings, shootings, genocide, torture, abduction, robbery, serial killing and mass suicide are just a few of the horrific crimes explored in Great Crimes and Trials. True stories carefully researched and reconstructed with actual archive footage. Cases which have become almost legendary in the annals of crime and detection.
Serial killers, gangsters, assassins and war criminals - Great Crimes and Trials sheds light on crimes that shocked the world, bringing back memories of some of the most notorious cases of the twentieth century. The murders of John Lennon and presidential candidate Robert Kennedy, the unsolved Zodiac murders and the treasonous crimes of Lord Haw-Haw are all covered here in exacting detail, alongside other shocking stories of murder and mayhem.
From the violent mob rule of the thirties to the fairly recent phenomenon of the serial killer, the motives, behavior patterns and killing techniques of some of the world's most evil felons are explored. Their detection, capture and trials are examined to give a complete picture of how crine and justice have evolved through the twentieth century.
Narrated by Robert Powell, Great Crimes and Trials combines new and archive interviews to reconstruct each story, analysing the individual and his motive, explaining how the crime was committed and showing breakthroughs in investigations alongside details of the trial. With its researchers gaining unprecedented access to picture libraries and over 250,000 hours of archive footage, these are the definitive accounts of these appalling murders.
Produced by Nugus/Martin Productions Ltd for BBC Worldwide Television
Part 1: Mark Chapman and the Killing of John Lennon
One man's obsessive adoration of the world's greatest rock star led to a transposition of personality and the death of John Lennon.
On the evening of December 8, 1980, John Lennon left his residence with his wife, Yoko Ono, for a recording session. As they walked towards his limousine, a young man called Mark David Chapman approached them, asking Lennon to autograph one of his records. Lennon obliged before leaving. Six hours later, as Lennon and Ono returned to their apartment, that same man stepped out behind them, aimed his .38 revolver at Lennon and fired five times, fatally wounding the former Beatle. What led Chapman to kill one of the most famous musicians in the world?
Abundant film footage and photographs document the lives of John Lennon and The Beatles, and Mark Chapman, Lennon's troubled assassin. Lennon is seen enjoying rags-to-riches success followed by a spiritual quest to cope with the considerable and genuine pressures of stardom. Chapman, in contrast, is shown living a life plagued by emotional crises and personal disappointments. Identifying with a literary figure who hated phonies, and fixating on Lennon as a man who preached spirituality while enjoying a millionaire's lifestyle, Chapman ultimately vented his rage on the pop icon. This is a powerful expose of Lennon's inner life and the tortured man who gunned down a legend.
Part 2: Gaston Dominici and the Drummond Murders
The brutal murder of Sir Jack Drummond and his family in the lonely Provencal countryside led to a sensational trial and the eventual sentencing of a peasant farmer to the guillotine.
On the morning of 5 August 1952, the bodies of distinguished biochemist Sir Jack Drummond, his wife Anne, and their 10-year-old daughter Elizabeth were found by Gustave Dominici near his family home. Sir Jack and his wife had been shot, while their daughter had been brutally beaten with the butt of a rifle. The murder of British citizens on French soil caused a media sensation and threatened a diplomatic incident.
French police eventually arrested and charged Gustave's father, a 75-year-old farmer Gaston Dominici, as the murderer responsible for what became known as 'l'Affaire Dominici'. Sentenced to death in 1957, Dominici's sentence was commuted to life imprisonment before he was released in 1960 on compassionate grounds of poor health, eventually dying in 1965. But had the police been right? Was he guilty, and if so what could have been his motivation for murder?If not, who had really killed the Drummond family, and why?
Part 3: Henry Lee Lucas: The Highway Stalker
The story of Henry Lee Lucas, also known as "The Confession Killer" and "The Highway Stalker". He confessed to murdering hundreds of people, though no proof existed beyond three known victims.
Henry Lee Lucas was a murderer born on August 23, 1936, in Blacksburg, Virginia. Born to alcoholic parents, including a mother who prostituted herself, Lucas's sexual deviancy formed in his teen years. In 1960, he was sentenced for the murder of his mother. Paroled in 1970, Lucas went back to jail for the attempted kidnapping of a 15-year-old girl. Released again in 1975, he killed two more women, and was arrested in 1983. In his cell, he began confessing to hundreds of murders. He confessed to killing 350 people, including his mother, and involvement in about 3,000 murders as he criss-crossed the interstate highways of the United States with his sometimes-partner, Otis Toole. Texas police were eager to believe him and cleared at least 213 murders that Lucas had confessed to. Henry Lee Lucas was convicted of 11 murders and sentenced to death for the murder of an unidentified woman wearing orange socks in Texas. But was Lucas even really a serial killer? Or just a habitual liar who made false confessions to get privileges?
Part 4: Donald Hume and the Setty Case
The spectacular case of the Setty murder, following the discovery of a headless torso in the lonely Essex marshes is one of Scotland Yard's greatest forensic stories.
Donald Hume first captured the attention of the crime-loving British public in 1949 when he took off in a rented airplane and dropped three packages into the Thames estuary. The packages contained, respectively, the head, legs and torso of a used-car dealer named Stanley Setty, who had quarreled with Hume.
It was almost the perfect crime. When police found the dismembered torso of car dealer Stanley Shetty in 1949, they eventually suspected and arrested his business associate, Donald Hume. But they could not find the murder weapon or any forensic evidence to prove that he had killed Setty other than bloodstains in his home. Hume claimed that he had been forced to help gangsters dispose of Setty's murdered body, and all that he could be charged with and convicted of was being an accessory to Setty's murder.
9 years later, after his release from prison and while he was safely in Switzerland, Hume confessed that police had been right about him all along, and sold the confession to the Sunday Pictorial for ?2,000. Thanks to the law of double jeopardy, he could not be tried for Setty's murder again, but Hume's criminal nature would ensure that he would not escape justice forever.
Part 5: John Duffy: The Railway Killer
A rapist turned murderer who started the biggest manhunt since the Yorkshire Ripper. Fascinating forensic science clinched the case.
John Duffy was a brutal rapist and killer who struck lone women at railway stations throughout the southeast of England and London in the 1980s. Between 1982 and 1985, police became aware of a serial 'Railway Rapist' who was attacking and raping women near railway stations and initiated an urgent investigation to catch the rapist. Then, in 1985, the 'Railway Rapist' became the 'Railway Killer'. As two more women turned up dead, police urgently began their biggest murder enquiry since the 'Yorkshire Ripper' almost a decade earlier.
Duffy was at first thought to have carried out his heinous crimes alone and was sentenced to life imprisonment for the murders. But police were sure that he had an accomplice. Only after 15 years did the advances of forensic science allow authorities to arrest David Mulcahy, a childhood friend of Duffy, who was eventually convicted. Today, Mulcahy still maintains his innocence, insisting that Duffy implicated him in the murders.
Their brutal crimes began on July 1, 1982, when the pair attacked and violently raped a 23-year-old woman in north London. Over the next four years 18 more women would be attacked. Despite Duffy's police record — he assaulted his wife and was found carrying a knife — he was still able to carry out a string of sexual assaults and commit two murders over a 15 month period.
Part 6: Graham Young: The Compulsive Poisoner
The convicted poisoner who was 'reformed' in Broadmoor only to strike again.
Following an early fascination with poisons, at the young age of 14, Graham Young began poisoning his family with heavy metals. After killing his stepmother and sickening his father, sister, and aunt, he was arrested and detained at the Broadmoor Hospital under the Mental Health Act. Nine years later, he was declared 'fully recovered' and released from the hospital. Within a year, two of his co-workers would die of thallium poisoning.
Employees in a British optical equipment company begin to fall prey to a mystery ilness. A thorough search for a cause leads to a disturbing revelation: one of the stockroom workers has been systematically poisoning his colleagues! In this chillingly fascinating biography, extensive archival photos and film unveil the long criminal history and dark motivations of poisons genius Graham Young. Film interviews with people who knew Young help convey the acute suffering inflicted by a homicidal chemistry buff. An accomplished poisoner since his teenage years, Young appeared to be a reformed man - but appearance in this case were completely deceiving.
Part 7: Sir Harry Oakes: The Bahamas Murder Mystery
The British financier and socialite mysteriously murdered in the Bahamas.
American-born Sir Harry Oakes had made his fortune in the gold mines of Canada before moving to the tax haven of the Bahamas. In July 1943, in the middle of the Second World War, Sir Harry was found murdered in his home. He had died from blows to the head made with some sort of spiked club. Then his body was covered in petrol, the down from a pillow tipped over it and the bed was set on fire. But, even though the body was badly scorched, the fire didn't take. All the evidence was there. The local CID made an urgent call reporting the murder to the governor of the Bahamas – who just happened to be the former king of England, Edward VIII, now His Royal Highness the Duke of Windsor.
His son-in-law, a good-looking Mauritian playboy Count Alfred de Marigny, was suspected of murdering him, but the Duke of Windsor's decision to overrule the authority of the local Bahamian CID and bring in two American police captains from Miami to assist with the investigation ultimately proved to be an error of judgment on the Duke's part. During the night of the murder, De Marigny had been giving a dinner party but there was an 30-minute hole in his alibi and his fingerprints had been found on a screen in the murder room. He was arrested on suspicion of murder and duly questioned. He vigorously proclaimed his innocence. At De Marigny's trial the fingerprint evidence was exposed as a manifest plant, the case was immediately thrown out and De Marigny was acquitted. With De Marigny declared not guilty the murderer, clearly, was still at large.Was de Marigny the real culprit, as many suspected?
Part 8: Lord Haw-Haw: The Treason of William Joyce
A prominent member of Oswald Moseley's Blackshirts before the Second World War, Joyce was the infamous traitor whose voice chilled London during the Blitz with the words "Germany Calling…"
These were the words that began every broadcast by the American-born Briton William Joyce, nicknamed 'Lord Haw-Haw'. For nearly 6 years his broadcasts taunted the British public about the going of the war, intended to demoralize them in order to be more amenable to peace with Nazi Germany. An avowed fascist, anti-Semite, and Nazi supporter who had fled to Germany from Britain shortly before the beginning of the war, so he would remain to the very end.
On January 3rd, 1946, one of the most infamous men in Britain was put to rest. William Joyce betrayed his country by broadcasting anti-British propaganda on behalf of Nazi Germany. While Joyce enjoyed relative security living in Germany during the war, he soon found himself at the end of a hangman's rope following the war's conclusion. What led him to become one of the most recognizable Axis broadcasters during the Second World War? What drove Joyce, a man of Anglo-Irish descent, to become a turncoat and willingly collude with the Nazis?
Part 9: DeFeo and Benson: Inheritance Killers
The true story of the crime which sparked off the original 'Amityville Horror'.
On November 13, 1974, horror descended upon the DeFeo family as Ronald "Butch" DeFeo, Jr. murdered his parents and siblings in an apparently senseless killing. His motives have never been completely ascertained: some think he intended to collect on his inheritance, others that he was mentally ill.
What lies behind the disturbances at Amityville's famous haunted house? Could the mass murder which took place here have left a sufficiently violent psychic imprint? Extensive media interest in the DeFeo family's bloody execution produced abundant video footage of the house, family and investigation. These images are used here to illustrate the real story of a young man who gunned down his parents, brothers and sisters in his haste to get at the family fortune.
Another stone cold inheritance murder is also examined: Florida's Steven Benson case, which began with a spectacular car bombing in a suburban driveway. Explosion killed his mother and brother with a bomb placed in his brother's car. It would soon be quite clear that he had much to gain from their untimely demises, but his sister's lucky survival was what helped seal the case against him.
Part 10: Donald Merrett: The Murderous Buccaneer
A unique case, where a modern day gun-runner and drug-smuggler carried out a twenty-year crime spree murdering his wife, his mother-in-law and even his own mother. For Donald Merrett, the lust for money swept aside any hint of moral scruple. He was not a man to do anything by halves. A poweful hulk of a man, with appropriatly large sensual appetites, he lived the life of a modern buccaneer. But however hard he lived and however far he ran he could never run away from himself.
Born John Donald Merrett in New Zealand in 1908, over his lifetime he had many names and probably many more mistresses. Even as a young man he proved to be a dishonest and incorrigible person who would stop at nothing to get his own way, as the suspicious death of his mother would show. Black-bearded, with a gold earring in his pierced right ear and gold bangles jangling at his wrists, the man who called himself Ronald Chesney looked every inch the pirate he claimed to be. In the 1930s he smuggled drugs and arms on a run between Malta, North Africa, and Spain. After the end of the Second World War the fast-moving Merrett had purchased an ex-German Navy E-boat for what he called "cross-Channel activities''. Forger, smuggler, Motor Gun Boat captain, blockade runner, and last but not least, murderer, Merrett's life would eventually end the same way he claimed his mother's had when his sins caught up with him: a self-inflicted gunshot wound to the head.
The case of Donald Merrett is mostly forgotten today but his murders and the subsequent manhunt in the 1950s were a sensation that spanned two nations, Britain and Germany.
Part 11: Roy Fontaine: The Deadly Butler
The story of the murdering butler of Kensington. He could have stepped out of a cruel comedy, but Roy Fontaine, the killer butler, was no joke.
Most of Fontaine's life had been a sham. Despite the cut-glass accent, Fontaine lad been born Archibald Hall, son of a post office worker, in a grimy tenement on Glasgow's South Side in 1924. Archibald Thomson Hall, or 'Roy Fontaine' as he called himself following his release from his first jail sentence, had begun his criminal career at the young age of 15. During this first sentence, Hall trained himself to blend in with the British aristocracy as a butler in order to rob them. Now elegant, cultured, well-spoken and with perfect manners, he was straight from the pages of Jeeves and Wooster.
Few would have guessed that under that facade of breeding lurked a cunning and devious crook who had spent half his life in jail. Fewer still would have believed that in the later summer of 1977 Fontaine, the phoney aristocrat, would turn killer, eventually murdering five people and burying their bodies in the Scottish countryside. A series of events would lead to him committing the murders, and it was ultimately a superstition of Hall's that would lead to his capture.
Part 12: Buck Ruxton: The Ravine Bodies Mystery
The discovery of body parts in a lonely Scottish river began a fascinating trail of detection. This led to a doctor who dismembered his wife and his children's nursemaid.
In the 1930s, Dr Buck Ruxton, the Savage Surgeon, almost got away with the brutal double killing known as the Jigsaw Murders. On the morning of 29 September 1935, a young woman glanced over an old stone bridge to find the horrifying sight of a partially decomposed human arm protruding from a package. The package contained the remains of two women, who had been extensively and skillfully mutilated in an attempt to obliterate any forensic evidence that could identify them, and thus, the murderer. The women had been dismembered, their body parts wrapped in newspaper and clothing. Because investigators had to piece together the corpses, the case came to be known as the Jigsaw Murders.
Despite killer's efforts, with the aid of anatomists, police were able to literally piece together the clues in the victims' bodies and finally home in on the 'Savage Surgeon' who murdered them: Buck Ruxton. Investigators were able to gain access to the Ruxton home where traces of blood and human tissue were found in the bathroom. They also matched fingerprints from one of the bodies to prints left on Mary's possessions. On 12 May 1936, Ruxton was hanged for the double murder of Isabella Kerr and Mary Rogerson.
Part 13: Leonard Lake: The Calaveras County Serial Killings
The deadly serial-killing partnership which collected 'sex slaves'. The true number of their victims has never been revealed.
In June 1985, a young man is caught shoplifting a vise from a hardware store, fleeing the scene. His apparent employer drove to the store and attempted to pay for the vise, but by then the police had arrived. Noticing that "Robin Stapley" bore no resemblance to the photo in the driver's license he produced, "Stapley" was arrested when the police searched his vehicle and found a gun with an illegal silencer. A fingerprint search identified the man as Leonard Lake.
In custody at the police station, Lake swallowed cyanide pills he had sewn into his clothes. Meanwhile, his friend, Charles Ng, was already on the run, heading for Calgary, Canada. A search of the area surrounding Lake's rented cabin near Wilseyville, Calaveras County, California would uncover a horrifying rampage of rape, torture, and murder, with at least 11 victims.
Part 14: John Bodkin Adams and Other Infamous Doctors
A kindly Eastbourne doctor was arrested for poisoning wealthy old women for money. Although acquitted after an amazing trial was he a mass murderer?
For the profession of doctor to work in society, people need to trust them. Most honour that trust but a few abuse it, some in horrific ways. One such scoundrel was John Bodkin Adams. Between 1946 and 1956, 163 of John Bodkin Adams' patients died while in a coma. 132 of 310 patients had apparently left Adams money or items in their wills. Adams was at one time the richest doctor in all England. He was tried and acquitted for the murder of one patient in 1957. Was he a kindly doctor whose treatments to relieve pain for his ailing patients in their final days had inadvertently hastened their demise, as he claimed? Or was he one of Britain's worst serial killers in history?
The case of Dr John Bodkin Adams is a contentious one due to the fact that the general practitioner was never actually found guilty of murder or professional negligence. However, years after his own death conflicting views remain about whether Bodkin Adams was guilty of murder or euthanasia. To some he is regarded as a forerunner of the medical mass murderer Dr Harold Shipman, while others believe that he simply carried out mercy killings at a time when painkillers were the only way to alleviate terminal suffering.
Doctors are no more immune from the urge to murder than any other people. One of the century's notorious cases was that of Hawley Harvey Crippen in 1910, episode also covers other famous doctor murder cases, like Dr Sam Sheppard, the trial of Dr Jeffrey MacDonald and Dr Carl Coppolino sentenced of poisoning his wife.
General
Unique ID : 153558637312408368686284789778209106587 (0x7386515A28062A6ECC548DD689C8EA9B)
Complete name : BBC.Great.Crimes.and.Trials.Series.3.Set.1.01of14.Mark.Chapman.and.the.Killing.of.John.Lennon.mkv
Format : Matroska
Format version : Version 4 / Version 2
File size : 193 MiB
Duration : 26 min 1 s
Overall bit rate : 1 038 kb/s
Encoded date : UTC 2020-08-26 00:10:33
Writing application : HandBrake 1.3.2 2020050300
Writing library : Lavf58.29.100
ErrorDetectionType : Per level 1

Video
ID : 1
Format : AVC
Format/Info : Advanced Video Codec
Format profile : Main@L4
Format settings, CABAC : Yes
Format settings, ReFrames : 4 frames
Codec ID : V_MPEG4/ISO/AVC
Duration : 26 min 1 s
Width : 706 pixels
Height : 480 pixels
Display aspect ratio : 4:3
Frame rate mode : Constant
Frame rate : 29.970 (30000/1001) FPS
Color space : YUV
Chroma subsampling : 4:2:0
Bit depth : 8 bits
Scan type : Progressive
Writing library : x264 core 157 r2935 545de2f
Encoding settings : cabac=1 / ref=2 / deblock=1:0:0 / analyse=0x1:0x111 / me=hex / subme=6 / psy=1 / psy_rd=1.00:0.00 / mixed_ref=1 / me_range=16 / chroma_me=1 / trellis=1 / 8x8dct=0 / cqm=0 / deadzone=21,11 / fast_pskip=1 / chroma_qp_offset=-2 / threads=12 / lookahead_threads=2 / sliced_threads=0 / nr=0 / decimate=1 / interlaced=0 / bluray_compat=0 / constrained_intra=0 / bframes=3 / b_pyramid=2 / b_adapt=1 / b_bias=0 / direct=1 / weightb=1 / open_gop=0 / weightp=1 / keyint=300 / keyint_min=30 / scenecut=40 / intra_refresh=0 / rc_lookahead=30 / rc=crf / mbtree=1 / crf=22.0 / qcomp=0.60 / qpmin=0 / qpmax=69 / qpstep=4 / vbv_maxrate=20000 / vbv_bufsize=25000 / crf_max=0.0 / nal_hrd=none / filler=0 / ip_ratio=1.40 / aq=1:1.00
Default : Yes
Forced : No
Color range : Limited
Color primaries : BT.601 NTSC
Transfer characteristics : BT.709
Matrix coefficients : BT.601
DURATION : 00:26:01.981000000

Audio
ID : 2
Format : AAC
Format/Info : Advanced Audio Codec
Format profile : LC
Codec ID : A_AAC
Duration : 26 min 1 s
Channel(s) : 2 channels
Channel positions : Front: L R
Sampling rate : 48.0 kHz
Frame rate : 46.875 FPS (1024 spf)
Compression mode : Lossy
Delay relative to video : -21 ms
Title : Stereo
Language : English
Default : Yes
Forced : No
DURATION : 00:26:01.962000000

Menu
00:00:00.000 : :Chapter 1
00:01:01.061 : :Chapter 2
Screenshots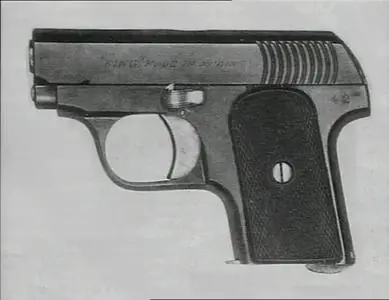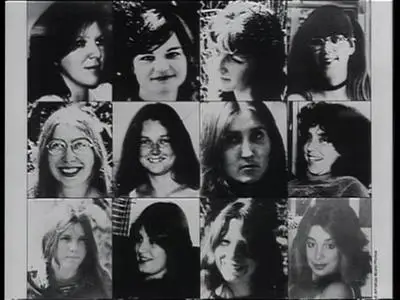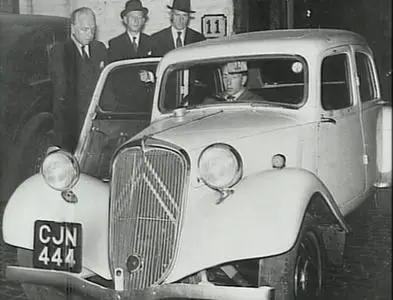 Welcome to my blog - daily update!