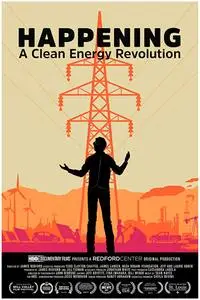 Happening: A Clean Energy Revolution (2017)
720p WEB-DL | mkv | x265 HEVC @ 1523 Kbps, 23.976 FPS | 1280 x 720 | 1h 12min | 1.12 GB
English Dolby Digital Plus (Enhanced AC-3) 5.1 @ 640 Kbps, 48.0 kHz | Subtitle: English
Genre: Documentary | TV Network: HBO
Filmmaker Jamie Redford embarks on a colorful personal journey into the dawn of the clean energy era as it creates jobs, turns profits, and makes communities stronger and healthier across the US. Unlikely entrepreneurs in communities from Georgetown, TX to Buffalo, NY reveal pioneering clean energy solutions while Jamie's discovery of how clean energy works, and what it means at a personal level, becomes the audiences' discovery too. Reaching well beyond a great story of technology and innovation, "Happening" explores issues of human resilience, social justice, embracing the future, and finding hope for our survival.
NOTE
:
If your favourite media player (VLC) fails to play this video, you can install PotPlayer and run the video with it. If PotPlayer also fails to play it, please send me a private message.

MS-DOCU



Mac users may get help from the Internet. As I don't have a Mac device, I couldn't test this video on this platform.