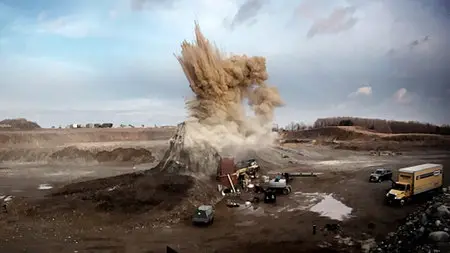 National Geographic - How to Build a Volcano (2011)
720p HDTV | MKV | English | 00:44:48 | 1280x720 | H264 - 3175 Kbps | AC3 5.1 - 384 Kbps | 1.14 GB
Genre: Documentary | USA
Science partners with Hollywood special effects to build the world's largest model volcano. The plan: Create a four-story-tall, 150-foot-wide volcano that can erupt and spew simulated magma and ash. Scientists test cutting-edge scientific theories on the model to learn more about one of the most volatile natural forces on the planet. And follow the team as they brave the dangers of real volcanoes including getting hazardously close to an active lava flow to gather data that could be cruc.