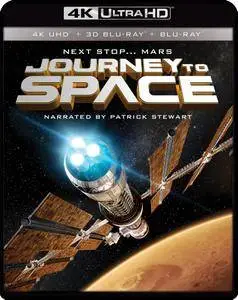 Journey to Space 4K (2015)
4K UHD BDRip | mkv | x265 HEVC (12 bits) @ 11.3 Mbps, 23.976 fps | 3840 x 2160 | 41min | 3.72 GB
7.1 English TrueHD+Atoms @ 6144 Kbps; 7.1 English DTS HD MA @ 1509 Kbps; 5.1 English AC-3 @ 640 Kbps
Subtitle: English | Genre: Documentary, Science, Space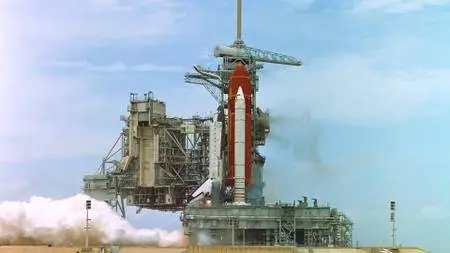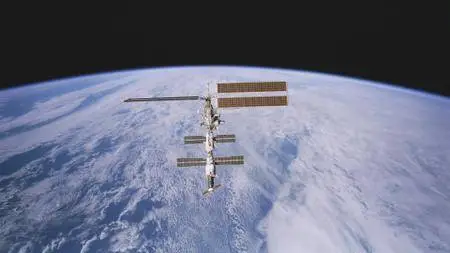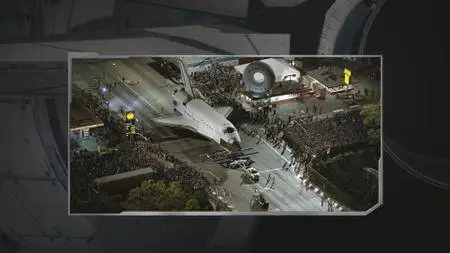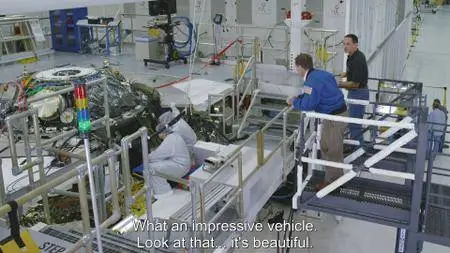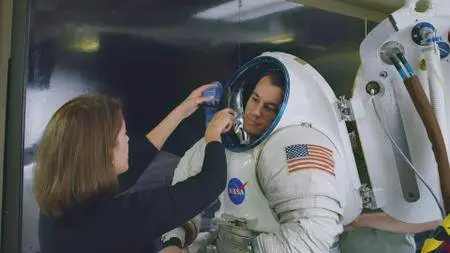 There's a litany of several previous NASA and/or IMAX films credited in an opening text card before Journey to Space begins, an early sign that this brief "outing" has a rather cobbled together feeling. That only tends to add to a central question some may have while watching Journey to Space: what exactly is the point? It would seem to be a kind of cheerleading, "rah rah" documentary meant to hype interest in America's space program, but if that's so, why does an undue amount of this piece instead document a part of that program which is for all intents and purposes over and done with?
There's certainly a lot of interesting and even inspiring information in this first part, however, though ironically some of the most compelling footage actually documents the delivery of the Endeavour to the California Science Center through an insane labyrinth of city streets, a feat of engineering that astronaut Chris Ferguson, who (despite the advertised presence of Patrick Stewart) narrates a long swath of the film, actually jokes looks at least as daunting as the engineering that actually got the Endeavour into space. But for a film which starts with an iconic quote from Carl Sagan about limitless possibilities and Man's propensity to "wander", then gives a very brief overview of some of Man's early attempts at flight (imagine the prologue of Those Magnificent Men in Their Flying Machines or even the recently reviewed Master of the World trimmed down to just a few seconds), the long detour through space shuttle history may provoke stifled yawns in some, at least those who are yearning for skies yet unexplored.
The shuttle information is perhaps more understandable within the larger context of the International Space Station (the shuttle is after all described as a "delivery truck" of sorts for the ISS). There's some appealing footage of the multinational forces who have manned (and womanned) the International Space Station, and the fact that some of them have spent many months in a weightless environment provides a natural segue of sorts to the section of Journey to Space that finally starts more of a forward thinking, "where will be headed next?" kind of approach.
In another break away from Patrick Stewart's redolent tones, newish astronaut Serena Aunon takes over for another stretch, this time documenting her part in the "next generation" (sorry) of explorers who will hopefully be traveling to Mars one day. There's some neat footage of the new Orion crew vehicle that's being prepared for deep space exploration as well as some of the training regimens to operate it which are being developed. Interestingly, there are some deep space "vehicles" in planning stages that are inflatable balloons in a manner of speaking which resemble the big habitats that are part of The Martian, albeit not tethered to a planet.
In a rather interesting marketing gambit, and one which I'm personally encountering for the first time in my reviewing career, Shout! Factory has decided to release Journey to Space in both a two disc version which includes both the 4K UHD iteration as well as a combo Blu- ray offering both 2D and 3D presentations in 1080p, as well as a standalone 1080p Blu-ray offering only the 2D version. Those without 3D televisions will obviously probably prefer the standalone version, but even those who haven't yet adopted the new 4K UHD format may be drawn to the two disc release if they at least have a 3D television and Blu-ray player. That way they're "future proofed" and will already have the 4K UHD version should they jump into the fray with this newfangled hardware. Future proofing is in a way one of the central lessons Journey to Space itself deals with, and it's funny in a way this disc release should bring up tangential issues itself in somewhat the same regard.
BEFORE YOU DOWNLOAD: Please make sure by searching the Internet that you have minimum system requirements to play H265/HEVC 4K video files. I've tested all my compressed files in a 3rd Gen Intel Core i3 @ 3.4 GHz machine with 8GB of RAM and 1GB DDR3 AMD Graphics card. All played just fine.
Please Note: Playback of this H.265/HEVC encoded video file in VLC media player may cause problem (like Green Screen). A fresh install of the player or a new version can solve this problem. I strongly suggest you to download and install "K-Lite Codec Pack (Full or Mega version; totally free with WMP Classic)" on your system first and then try to play the file in VLC. Or, you can just install PotPlayer, and no codecs will be needed. I use this player for playing all sorts of media… from MP3 audio files to 4K UHD video files.

MS-DOCU
Mac users please get help from the Internet and YouTube.
MS-4K