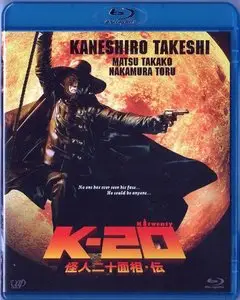 K-20: Kaijin nijû mensô den – K-20: Legend Of The Mask (2008)
BRRip 480p - TinyBearDs | MKV | 848 x 350 | x264 600kbps 23.976fps | AAC 64kbps 2CH
Language: Japanese | Subtitle: English Included | 137min | 662MB
Genre: Action | Adventure | Crime | Drama
Director:
Shimako Sato
Story takes place in the 1940's, in a fictional Japan, where the country is dominated by the upper class and the country suffers from a huge income disparity between the rich and poor. During this time, an evil masked villain named "K-20" roams around Japan stealing priceless artifacts. Always on the trail of K-20 is his arch nemesis Akechi (Toru Nakamura) – a suave detective. When Akechi announces his engagement to the rich heiress Yoko Hashiba (Takako Matsu), K-20 warns Akechi to call off the wedding or he'll be there to make his biggest heist yet.
Meanwhile a good natured circus performer named Keikichi Endo (Takeshi Kaneshiro) is hired by a mysterious figure to snap photos of Akechi and Yoko's wedding. Keikichi is unaware that his employer is in fact the evil K-20 and he's being set up to be his fall guy…
An IMDb Review: Great comic adaptation
I watched this at a Fantasy Film Festival and was surprised how funny it was. The action part was expected, but the silly things in the movie really do work. You could say "Spirit" silly, although the overall movie is not as silly as Spirit of course.

It's a really great "Origin" movie and I guess you don't have to know the Mangas this is based on (I hadn't read/seen anything about this character, before I watched the movie). Great action set pieces, great actors, nice editing, of course mostly foreseeable, but still quite a few crazy ideas. If you like fun action movies, you can't go wrong with this one!
Screenshots: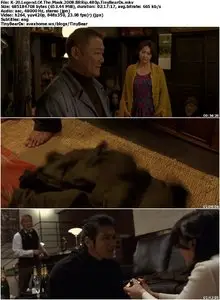 Download: