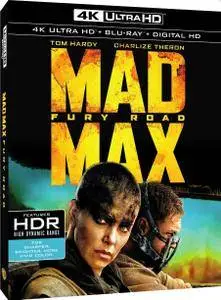 Mad Max: Fury Road 4K (2015)Won 6 'Oscars', 4 'BAFTA' Awards | IMDb Top Rated Movies #204

4K UHD BDRip | mkv | x265 HEVC @ 6014 Kbps, 23.976 FPS | 3840 x 1600 | 2 hours | 6.03 GB

7.1 English AAC @ 529 Kbps, 48.0 kHz | 5.1 French, Spanish, Portuguese AAC @ 196 Kbps, 48.0 kHz

Subtitles: English, French, Spanish, Portuguese, Danish, Arabic, Bengali, Urdu, Chinese, Dutch + more

Genres: Action, Adventure, Sci-Fi, ThrillerMINDSNATCHER EXCLUSIVEPremium Post

#70

| My List | 100 Greatest Films of All Time | Set 1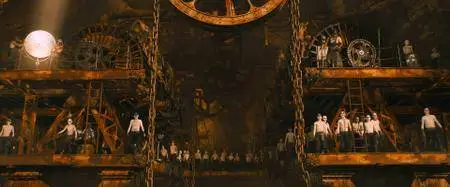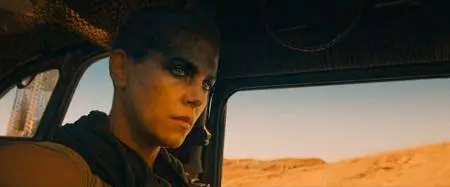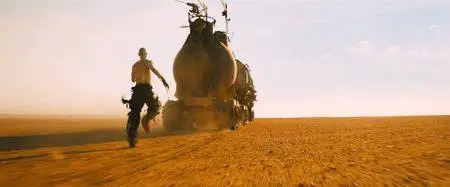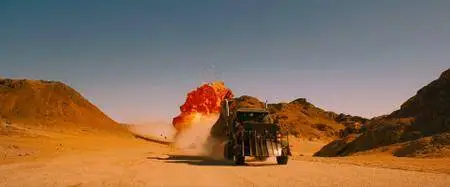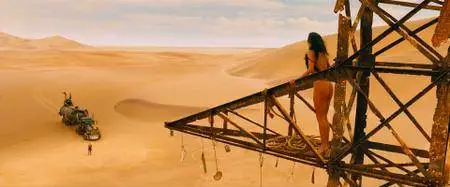 Director
: George Miller
Writers
: George Miller, Brendan McCarthy, Nick Lathouris, Byron Kennedy
Starring
:
Tom Hardy
, Charlize Theron, Nicholas Hoult, Hugh Keays-Byrne, Josh Helman, Nathan Jones
As detailed by my colleague Martin Liebman, the road to playing a UHD disc in one's home theater is not an easy one at the moment—and I'm talking about actually playing a disc, i.e., sitting down to watch a film and become immersed in its world, as opposed to the endless tinkering with cables, connections, switches and settings that Marty's write-up captures so effectively. I have little to add to what Marty wrote except a cautionary warning: Unless you are one of those confirmed early adopters who absolutely, positively must have the latest technology, do not waste your money on a Samsung UBD-K8500 UHD player. The build quality is chintzy, the feature set is poorly implemented, and the player was released to market without any real-world testing on studio-produced 4K discs. Future players will have the benefit of being QC'd with the early roster of releases from Sony, Fox and Warner and will not be able to command the premium price that Samsung is charging as the cost of being on the cutting edge.
Having at long last succeeded in playing Warner's UHD screener of Max Max: Fury Road—the only screener received from the studio at the time of this review—I believe that the format has potential, but there's no way to know whether that potential will be well used. The film industry's shift to digital technology continues to expand the ability of both filmmakers and home video companies to control the presentation of their products in consumers' homes, but there's no guarantee that such control will be exercised with wisdom, taste or artistic integrity. UHD's implementation of High Dynamic Range, or "HDR", promises to "improve" the viewing experience, but the same has been said for previous digital alterations that turned out be curses (or, at best, mixed blessings).
Fury Road on UHD reveals some of the format's possible upside, but the disc also shows some of the potential negatives—and that's from a digitally acquired film that doesn't present the thorny issues accompanying translation from an analog medium to the digital realm. It's not an accident that the first wave of UHD discs is dominated by movies that were shot digitally. The real test of the format won't come until we see how it's applied to a variety of filmed sources, including those requiring extensive and costly restoration like Lawrence of Arabia or My Fair Lady. Will such films be transferred to UHD with respect for their original look? Or will HDR become the latest process applied to "freshen" old films for modern eyes?
BEFORE YOU DOWNLOAD: Please make sure by searching the Internet that you have minimum system requirements to play H265/HEVC 4K video files. I've tested all my compressed files in a 3rd Gen Intel Core i3 @ 3.4 GHz machine with 8GB of RAM and 1GB DDR3 AMD Graphics card. All played just fine.
Please Note: Playback of this H.265/HEVC encoded video file in VLC media player may cause problem (like Green Screen). A fresh install of the player or a new version can solve this problem. I strongly suggest you to download and install "K-Lite Codec Pack (Full or Mega version; totally free with WMP Classic)" on your system first and then try to play the file in VLC. Or, you can just install PotPlayer, and no codecs will be needed. I use this player for playing all sorts of media… from MP3 audio files to 4K UHD video files.

Mac users please get help from the Internet and YouTube.

MS-4K