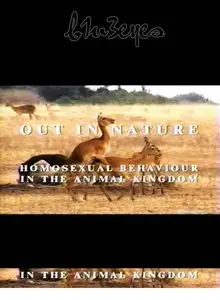 Out in Nature: Homosexual Behaviour in the Animal Kingdom [2001]
Language: English | 45mn | AVC 1481kbps | 624x368 | 29fps | MP3 128kbps | 528 MB
Genre: Documentary
Beginning with a critique of science, citations from the bible, and Darwinian Theory, this film debunks previously held ideas about homosexuals by examining homosexuality in the animal kingdom. From fruit flies to dolphins, amazing footage from around the globe captures homosexuality in its natural state.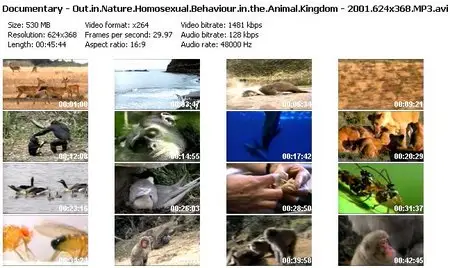 Part 1
Part 2
Part 3
Part 1
Part 2
Part 3
use "Rar Repair Tools" For Repair The CRC Check Error
just chose file part01 from Archive and start
"No mirror"