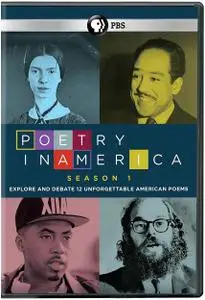 Poetry in America with Elisa New (2018) [Season 1]
DVD Video, 2 x DVD9 | 12 x ~ 0hr 25mn | NTSC 16:9 | 720x480 | 2 x ~ 7,4 Gb
English: AC3, 2 ch, 192 kbps | Subtitles: None
Genre: Documentary | TV Mini-Series
Stars:
Elisa New, Cynthia Nixon, Shaquille O'Neal
Country:
USA
Film Distributor:
PBS
Scholar and host Elisa New travels the country, joining up with distinguished poets, celebrities, and everyday Americans to create a fully immersive experience in hearing, reading, and interpreting American poems.
Episodes:
Ep01. I cannot dance opon my toes, by Emily Dickinson
Ep02. Fast break, by Edward Hirsch
Ep03. Those winter Sundays, by Robert Hayden
Ep04. Hymmnn and hum bom!, by Allen Ginsberg
Ep05. Skyscraper, by Carl Sandburg
Ep06. Harlem, by Langston Hughes
Ep07. Musée des Beaux Arts, by W.H. Auden
Ep08. Shirt, by Robert Pinsky
Ep09. To prisoners, by Gwendolyn Brooks
Ep10. The gray heron, by Galway Kinnell
Ep11. N.Y. state of mind, by Nas
Ep12. The new colossus, by Emma Lazarus.