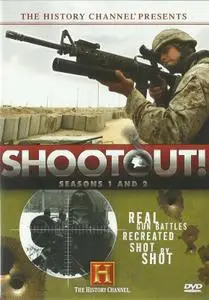 History Channel - Shootout: Series 1 (2005)
DVDRip | 716 x 544 | .MKV/AVC @ 2033 Kbps | 11x~44mn | 7.78 GB
Audio: English AC-3 224 Kbps, 2 channels | Subs: None
Genre: Documentary
SHOOTOUT! examines the personalities, the weapons, the firepower, and the leadership needed to defeat the enemy. Stealth operations from the perilous terrain of Afghanistan to the guerrilla warfare of Vietnam come to life in the unprecedented series from THE HISTORY CHANNEL.
With stunning clarity, veterans of the world's most memorable conflicts tell never-before-heard stories of rescues, sniper attacks, ambushes, and hand-to-hand combat. Through such state-of-the-art technology as aerial terrain mapping and 3-D animation sequences, legendary battles are recreated shot by shot in vivid, crisp detail, and the battles come alive as they looked to the soldiers and shooters themselves. Coupled with eyewitness reports from military experts and soldiers from World War II to Iraq, these blow-by-blow re-creations of history's bloodiest confrontations take viewers to the front lines of historic military operations from the perspectives of both sides of the fight, making SHOOTOUT! the most accurate gun battle series ever created.
Shootout! takes you inside some of the most harrowing battles and offers unprecedented insight into the people, events and outcomes of these pivotal moments in history. From Iwo Jima to the Tet Offensive to the Siege of Baghdad, SHOOTOUT! goes directly into the heat of the action and captures every movement, from the first shot fired to the final decisive moments, when the only ones left standing were the winners.
Produced by Greystone Communications, Inc. / Flight 33 for The History Channel
Part 1: D-Day: Fallujah
November 2004 - Fallujah, Iraq has become a viper pit. Over the last six months, this once holy city has become the center of gravity for the Iraqi insurgency with Al Qaeda terrorists and Islamic radicals from across the Muslim world congregating here to resist the US occupation. Many have come to martyr themselves and to take as many coalition troops with them as possible. On November 8, six battalions of US soldiers and Marines storm the city to kill the insurgents. It will be the fight of their lives. With riveting and insightful commentary from the men who sweated and bled on the dusty avenues of Fallujah, this episode highlights the strategies, cutting-edge technologies, and harrowing stories of mortal combat–many told here for the first time - of the deadliest house-to-house street brawl since the battle for Hue City, Vietnam. As one Marine tells us, if Fallujah isn't hell, it's in the same zip code.
Part 2: Guadalcanal
Veterans relive the man-to-man combat on this small island where U.S. amphibious troops and Japanese forces clashed in the South Pacific in a battle that became a turning point of the war. Guadalcanal, a small island in the Southwestern Pacific was the place the U.S. chose to confront the Japanese on the ground for the first time in WW2. Here, beginning in August, 1942, Americans and Japanese were brought face-to-face in close quarter shootouts that became a turning point of the war. From the near-total annihilation of Col. Frank Goettge's intelligence patrol to the battles of Bloody Ridge, both sides learned what the other was made of. The Japanese were willing to fight to the death, and the Americans were eager to offer them that chance. The victory ultimately belonged to the U.S., but in the man on man struggles that characterized the campaign, winning or losing became personal and were the difference between survival or death.
Part 3: Wild West
Savage. Sadistic. Often Justified. The western frontier triggered many a shootout. The motivation? Scuffles over money. Women. Religion. Sometimes just a dirty look triggered a melee. Western shootouts were messy, drunken, and deadly affairs. The vision of two gunslingers meeting in the street at high noon is pure myth. Shootouts were typically up close and personal. They involved lawmen against outlaws, outlaws against outlaws and sometimes lawmen against lawmen. In Shootout - Wild West, we will focus on: The Northfield Raid (James-Younger gang vs. the town of Northfield), the shootout at Hanska Slough (Jameless-Youngers vs. Medelia Posse), and Ingalls Raid (Doolin/Dalton gang vs. U.S. Marshals). We will provide the motivation, strategy, tactics and firearms involved on both sides of the gun battle. We will detail each phase of the combat and the aftermath in crisp, high-tech detail.
Part 4: WWII: Assault on Germany
In 1944 Ike's order was short and to the point: Destroy the German army. If successful, the Allied Forces would win the war in Europe. To American GI's that meant defeating a foe bent on defending his homeland at all cost. Shootout: Assault on Germany recounts and reenacts the vivid combat experiences of American soldiers who participated in one of the greatest military campaigns of World War II. Through interviews, archival footage and re-creations, vets share their graphic memories of penetrating the Siegfried Line, the formidable German border defense system; fighting in the Hurtgen Forest, a dark, dense wooded area that rendered tanks and air power useless; and sewing up the Ruhr Pocket, an industrial region where some of the most intense fighting in the European theater took place. The veterans put the viewer right in harm's way with their deeply personal stories of what it was like to shoot and kill the enemy and conquer Germany one pillbox, one troop shelter, one hill top and one town at a time. They shed tears over lost comrades and reveal the awful effects of combat, including the psychological stress that still haunts them sixty years later. The price of victory was steep but to a man, it was worth it. If you want to know what made these veterans "the greatest generation," Shootout: Assault on Germany lets you know straight from the gut.
Part 5: Battle for Baghdad
Ride along the bloody road to Baghdad with two divisions of U.S. soldiers as they fight the Fedayeen Saddam, "Saddam's Men of Sacrifice," on a race across the desert to seize the Iraqi capital. Target: Baghdad! For 21 days in the spring of 2003, two divisions of U.S. soldiers and Marines race north across the Iraqi desert from Kuwait. Their mission: seize the Iraqi capital as quickly as possible. The planners of Operation Iraqi Freedom believe that taking Baghdad in a hurry will be like "cutting off the head of the snake." That it will bring a speedy end to the war. Without command and control coming from the capital, Saddam's army in the field will be toothless. But it won't be a cakewalk. There's a tenacious force of guerrilla fighters eager to throw up roadblocks. They call themselves Saddam Fedayeen – "Saddam's Men of Sacrifice" – and they're more than happy to die for their dictator. The Fedayeen weapon of choice is the RPG – the rocket-propelled grenade. This nasty piece of hand-held artillery can stop the Marines' thin-shelled armored personnel carrier, and it can even put a tank out of commission if it hits it in just the right spot. We'll hear from troops who found themselves on the receiving end of punishing RPG barrages. And we'll listen in as these same veterans recount stories of brutal shootouts with Fedayeen on the bloody road to Baghdad.
Part 6: North Hollywood Shootout
It's a high stakes heist gone bad….an urban shooting spree that rivals battles in war torn Iraq. It's one of the most violent shootouts in American police history. It takes place in the "bank robbery capital of the world" – Los Angeles. Television cameras on the ground and in the air capture the shootout live. Two paramilitary-style gunmen take over a bank using terrorist technology. Donning full body armor, automatic and semiautomatic weapons, they charge out of a Bank of America branch in North Hollywood. With brutal and brazen disregard, they fire over 1,000 rounds of armor piercing ammo at police and civilians. The LAPD try to take them out using 9mm handguns. They're obviously outgunned! The congested residential area turns into a killing zone. Approximately 350 police officers battle two psychotic villains. The shootout will end with two dead and 18 injured.
Part 7: WWII: The Pacific
The Pacific Ocean is a vast emptiness, where World War Two is fought on tiny specks of land. As the big battles unfold, soldiers come face-to-face at close quarters with their enemies. In this episode, Shootouts takes us right into the middle of a daring raid on the Makin Atoll… a solo machine gunner outnumbered on New Georgia in the Solomons… two dozen Marines against hundreds of Japanese on Peleliu… and a single rifleman who held off two companies in the Philippines. Sometimes they took minutes, at others they took hours. Join us as we examine these famous shootouts in history–from the perspectives of both sides of the fight. Meet the men with guns in their hands, thousands of miles from home, where the winners of the Shootouts… are the only ones left alive.
Part 8: SWAT Team Shootouts
SWAT (Special Weapons and Tactics) teams leap into the middle of some of the most dangerous situations around. Go with SWAT from the safety of your own home! Follow them as they plan to rescue dozens of hostages held at gunpoint in a bar. Track their strategy as they get ready to lay siege to an electronics store held captive by four armed men. Learn how they confront a disgruntled employee who threatens to kill a former co-worker. During the hour, interviews with former hostages and the SWAT officers who saved them will guide viewers minute-by-minute through real crises. The tactics and technology used by the experts are detailed and dramatized, taking those watching along for the ride. This fast-paced, action-heavy episode has a few happy endings – and some that aren't.
Part 9: Iraq's Ambush Alley
A battalion of U.S. Marines from North Carolina descends on the city of An Nasiriyah to capture two strategic bridges. It is supposed to be easy. And the city is supposed to be friendly. On March 23, 2003, a 1200-man battalion of U.S. Marines from Camp Lejeune, NC closes in on the An Nasiriyah. Its mission: seize two bridges – one on each end of town – and hold them open so another convoy of Marines can roll through on its way to Baghdad. Word from intelligence analysts is that Nasiriyah might actually welcome the Marines. Saddam has oppressed the city's inhabitants for years, so they're no fans of the Hussein regime. But in recent weeks, Saddam loyalists have quietly infiltrated Nasiriyah – some 3,000 of them. They've intimidated the citizens, stockpiled weapons and prepared fighting positions. It might not be enough to hold off the Marine onslaught, but the Americans won't capture the town without paying a price. And as the fog of war settles over the city, the men of 1st Battalion, 2nd Marines will begin to bleed. Tragically, some of the most devastating blows will not come at the hands of the enemy…They'll be the work of friendly forces.
Part 10: Hunt for Bin Laden
If you thought the war in Afghanistan was over, think again. Young Americans continue to fight and die as they pursue Osama bin Laden, battle with Al Qaida, and destroy the last remnants of the Taliban regime. Fighting a tenacious enemy across searing deserts and frigid mountain peaks requires strong weaponry and sound tactics. These American veterans had both. Marine Gunnery Sergeant William Bodette shows us how he fought off three enemy ambushes in one month and lived to tell the tale. Three National Guardsmen – all cops back in America's heartland – diagram their rescue of two Special Forces snipers pinned down by Al Qaida gunmen. Sergeant Jason Thompson breaks down the shootout on an Afghanistan hillside that left him seriously wounded and took the life of one of the young Marines under his command. Across Afghanistan, boots are on the ground. M-16s locked and loaded. Young men kill, or be killed. In this ancient battlefield, infamous for punishing the arrogant and swallowing the mighty, coalition forces soldier on. Hear their combat stories on Shootout!: The Hunt for Bin Laden.
Part 11: Battle Cry Iraq: Ramadi
As Marines approach Saddam's stronghold, insurgents issue a warning: "Today we are going to kill Americans." That was the warning to shopkeepers in Ramadi's local marketplace on April 6, 2004. Insurgents meant what they said. They intended to harm any and all members of Echo Company – part of the Second Battalion of the Fourth Marine Regiment. Ramadi, a Sunni stronghold in the Anbar province, is one of the most dangerous places in Iraq. Saddam used it as a power base. Resistance there is fierce. "The Magnificent Bastards" as the 2-4 is called, bore the brunt of hatred and rage as they were ambushed in a well-planned attack. This hour chronicles the 2-4's desperate struggle for survival. They were under fire everywhere and all at once from an enemy that could not be seen. AK-47s, machine guns and rocket-propelled grenades exploded all around. About 50 insurgents positioned themselves on the roofs of one-story buildings and in-between market stalls. They went to work as the Marines rumbled through. The next week-and-a-half would be bloody and deadly – the worst since the fall of Baghdad. Take cover as snipers take aim from rooftops, and Marines absorb a hailstorm of rage during this carefully choreographed ambush.
General
Unique ID : 192349637024825133437893365845670249400 (0x90B5314C847362B67107DFFF1D7843B8)
Complete name : HC.Shootout.Series.1.01of11.D-Day.Fallujah.mkv
Format : Matroska
Format version : Version 4
File size : 723 MiB
Duration : 44 min 46 s
Overall bit rate : 2 259 kb/s
Encoded date : UTC 2021-05-01 00:49:19
Writing application : mkvmerge v56.1.0 ('My Friend') 64-bit
Writing library : libebml v1.4.2 + libmatroska v1.6.4

Video
ID : 1
Format : AVC
Format/Info : Advanced Video Codec
Format profile : High@L4
Format settings : CABAC / 16 Ref Frames
Format settings, CABAC : Yes
Format settings, Reference frames : 16 frames
Codec ID : V_MPEG4/ISO/AVC
Duration : 44 min 46 s
Bit rate : 2 033 kb/s
Width : 716 pixels
Height : 544 pixels
Display aspect ratio : 4:3
Frame rate mode : Constant
Frame rate : 29.970 (30000/1001) FPS
Color space : YUV
Chroma subsampling : 4:2:0
Bit depth : 8 bits
Scan type : Progressive
Bits/(Pixel*Frame) : 0.174
Stream size : 651 MiB (90%)
Writing library : x264 core 107 r1745 4785e8e
Encoding settings : cabac=1 / ref=16 / deblock=1:0:0 / analyse=0x3:0x133 / me=umh / subme=10 / psy=1 / psy_rd=1.00:0.00 / mixed_ref=1 / me_range=24 / chroma_me=1 / trellis=2 / 8x8dct=1 / cqm=0 / deadzone=21,11 / fast_pskip=1 / chroma_qp_offset=-2 / threads=12 / sliced_threads=0 / nr=0 / decimate=1 / interlaced=0 / constrained_intra=0 / bframes=8 / b_pyramid=2 / b_adapt=2 / b_bias=0 / direct=3 / weightb=1 / open_gop=0 / weightp=2 / keyint=250 / keyint_min=25 / scenecut=40 / intra_refresh=0 / rc_lookahead=60 / rc=2pass / mbtree=1 / bitrate=2033 / ratetol=1.0 / qcomp=0.60 / qpmin=10 / qpmax=51 / qpstep=4 / cplxblur=20.0 / qblur=0.5 / ip_ratio=1.40 / aq=1:1.00
Default : Yes
Forced : No

Audio
ID : 2
Format : AC-3
Format/Info : Audio Coding 3
Commercial name : Dolby Digital
Codec ID : A_AC3
Duration : 44 min 46 s
Bit rate mode : Constant
Bit rate : 224 kb/s
Channel(s) : 2 channels
Channel layout : L R
Sampling rate : 48.0 kHz
Frame rate : 31.250 FPS (1536 SPF)
Compression mode : Lossy
Stream size : 71.7 MiB (10%)
Language : English
Service kind : Complete Main
Default : Yes
Forced : No

Menu
00:00:00.000 : :Chapter 1
00:13:18.633 : :Chapter 2
00:20:31.100 : :Chapter 3
00:26:26.000 : :Chapter 4
00:32:25.233 : :Chapter 5
00:44:13.299 : :Chapter 6
Screenshots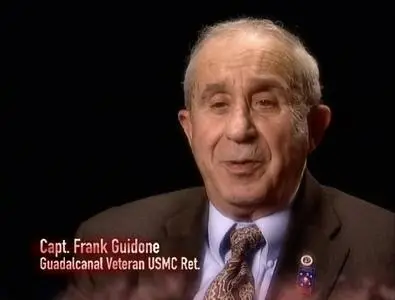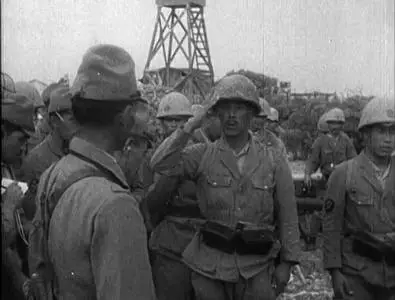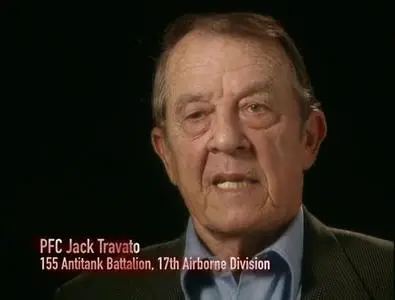 Welcome to my blog - daily update!