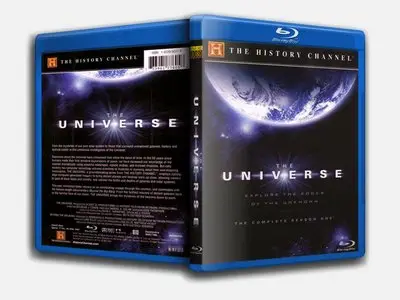 The Universe. Season 3, Episode 1 - Deep Space Disasters (2009)
BDRip | MKV | AVC 1280x720, ~6.1 Mbps | 0hr 44mn | 2.14 GB
English: DTS, 2 ch, 755 kbps
Subtitles: English
Genre: Documentary | History | Sci-Fi
IMDB Rating: 8.8/10 (2.180 votes)
Stars:
Erik Thompson, Alex Filippenko and Laura Danly
The Universe is an American documentary television series that premiered on May 29, 2007 on History. The program is produced by Flight 33 Productions and Workaholic Productions. The show features computer-generated imagery/computer graphics of astronomical objects in the universe and interviews with experts who study in the fields of cosmology, astronomy, and astrophysics.
Season 3. Episode 1: In space travel there is a saying that the first 50 miles and the last 50 miles are the most dangerous. Explore the controlled explosion of launch, the fiery crucible of reentry and everything in between.
Subtitles in other languages:
subtitleseeker.com