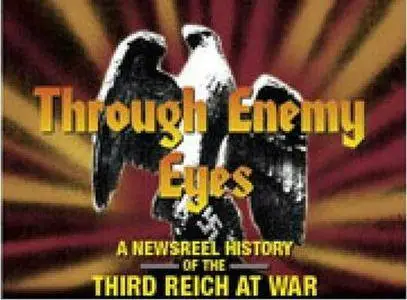 Through Enemy Eyes. A Newsreel History of the Third Reich at War. Volume 9. Disk 1 (1939-1945)
DVDRip | Avi | Xvid, ~ 1900 kbps | 720x480 | 5 x ~ 20 minutes | 5 x ~ 280 Mb
German: Dolby AC3, 2 ch, 256 kbps
Subtitle: English (Hardsub)
Genre: Documentary | History | War | Series

DISK 1: Jul 29, 1942 - Oct 7, 1942
NEWSREEL 621: Fall of Sevastopol; Crossing of the Don; Capture of the Rostov;
NEWSREEL 627: Afrika Korps Advance Into Egypt; Battle for Stalingrad; Seizure of Mount Elbrus Weather Station; Atlantic and Channel Coast Defenses.
NEWSREEL 629: Street Fighting in Stalingrad; Stalingrad in Flames; Failed British Landing Attempt in Tobruk;
NEWSREEL 630: Bombing of Alexandria; Stuka Attack of Murmansk Harbor; Battle Action on the Caucasus Front; Japanese Submarines at a German Atlantic Base.
NEWSREEL 631: Rommel's Report to Hitler; Tank and Infantry Battles South of Lake Ladoga; Soldiers' Lives on the Eastern Front.