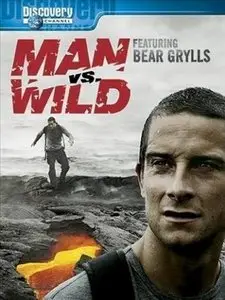 Ultimate Survival - Inanilmaz Kurtulus
Turkish | No Sub | 22 Eps | XViD 640x480 | MP3 127Kbps | 43 mins - 346 Mb/ Ep
Genre: Adventure | Reality-TV
Man vs. Wild, also called Born Survivor: Bear Grylls or Ultimate Survival, is a survival television series hosted by Bear Grylls, on the Discovery Channel. In the United Kingdom, the series is shown on both the Discovery Channel and on Channel 4.
The general format of each episode is the premise that Grylls is left stranded in a region. The episode documents his efforts to survive and find a way back to civilization, usually requiring an overnight shelter of some kind. Bear also tells about successful and failed survivals in the particular area which he is in.
*NOTE: All Links are Interchangeable. No mirror, please!