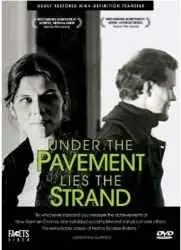 Unter dem Pflaster ist der Strand [Under the Pavement Lies the Strand] (1975) - Helma Sanders-Brahms
DVDrip | German | Subtitle: english | 1h39 | 640 x 480 | PAL (25fps) | XviD | MP3 @ 128kbps | 1.2 GB
Genre: Drama
New German Cinema of the 1970's
The love story of an actor couple in Berlin 1968, looking for a new sense of life, relationships and work.
Renowned German director Helma Sanders-Brahms made her feature-film debut with this potent drama about a politically motivated couple who struggle in the calm that followed the student rebellions and demonstrations of the late 1960s.
The heady days of 1968 brought sweeping socio-political changes in Germany, but the subsequent years have been a letdown for Grischa and Heinrich, who are starring in a successful play on the Berlin stage. Grischa, Heinrich, and their friends spend the night talking about their lives and their futures, as the rift between their revolutionary zeal and the pressures of their adult lives increase. Heinrich intends just to drift along, while Grischa is filming interviews with "ordinary" women on the street to bolster her women's liberation agenda.
Cast: Grischa Huber, Heinrich Giskes, Ursula von Berg, Gunter Lampe
Info auf deutsch:
http://www.deutsches-filmhaus.de/filme_einzeln/s_einzeln/sanders_helma/unter_dem_pflaster.htm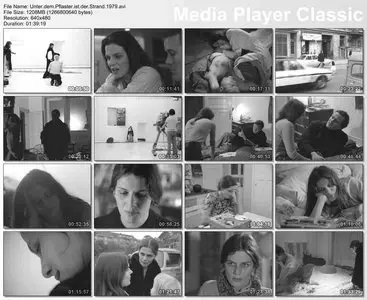 No password needed.
Join "rar" files with "7zip" (freeware), or "WinRAR".
Join "001" numbered files with "HJ-Split" (freeware).
Verify downloaded files with "Quick.SFV" (freeware).
ALL LINKS ARE WORKING FINE! Enjoy the movie.
If there is a problem, I am here to help. Send a private message (pm), and don't just leave a comment (a simple comment won't notify me, but a private message will).
Please follow the rules and don't leave mirrors with my postings.