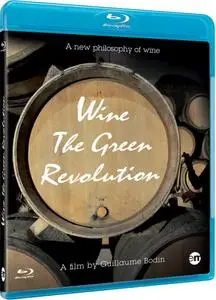 Wine the Green Revolution (2012)
Mindsnatcher Exclusive | Country: France
1080p BDRip | mkv | x265 HEVC @ 4617 Kbps, 23.976 FPS | 1920 x 1080 | 1h 25min | 3.4 GB
Audio: French DTS-HD Master Audio 2.0 @ 1688 Kbps, 16-bit | Subtitle: English
Genre: Documentary
MINDSNATCHER EXCLUSIVE
From the vineyard to the corking of the bottle, making wine is a craft in which each detail counts. The world of wine has experienced early the sensation of losing contact with the earth. To get the best from the grapes, winemakers increasingly apply the practices of biodynamics. This method of biodynamic agriculture is to think in complex agricultural organizations in the presence of animals and cultures, in total harmony nature. Wine: The Green Revolution presents real challenges of biodynamics in the world of wine following the work of exciting and charismatic winemakers (brothers Bret, Aubert de Villaine, Olivier Jullien…) whose priority is to respect the earth and to transmit it to future generations.
NOTE
:
If your favourite media player (VLC) fails to play this video, you can install PotPlayer and run the video with it. If PotPlayer also fails to play it, please send me a private message.

MS-DOCU



Mac users may get help from the Internet. As I don't have a Mac device, I couldn't test this video on this platform.