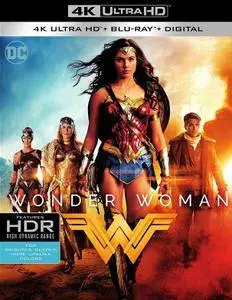 Wonder Woman 4K (2017)
4k UHD BDRip | mkv | x265 (12 bits) HEVC @ 5432 Kbps, 23.976 fps | 3840 x 2160 | 2h 21min | 6.06 GB
7.1 Lossless English DTS @ 3696 Kbps, 48 kHz, 24-bits | Subtitle: English
Genre: Action, Adventure, Fantasy
SCREENSHOTS
NOTE: All screenshots are slightly optimized in Photoshop to reduce the file size below 2MB (Highest size to upload images in AvaxHome). All other aspects (like color, sharpness etc) are untouched.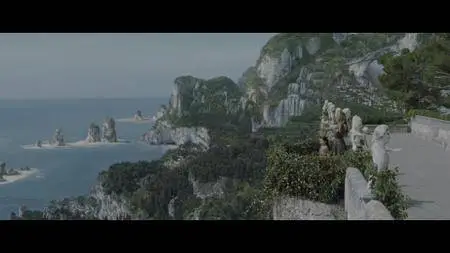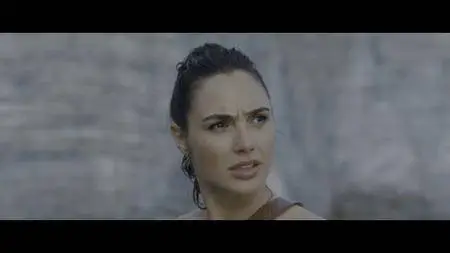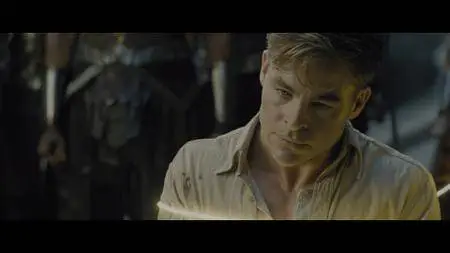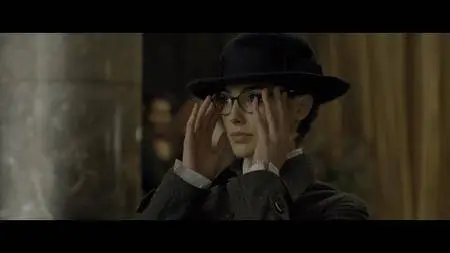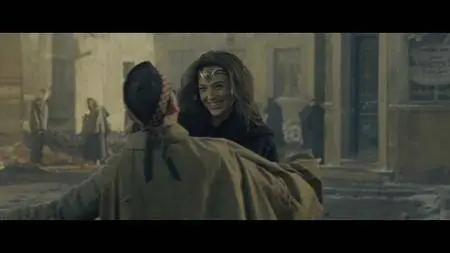 Dating back to the early 1940s, the superheroine Wonder Woman has been the subject of comics, graphic novels, a TV series, telefilms, and animated movies but strangely, no standalone motion picture. All of that changed with Patty Jenkins's critically acclaimed $149 million blockbuster, Wonder Woman, which has grossed over $800 million worldwide at the box office. Reprising the role that she debuted in last year's Batman v Superman: Dawn of Justice, Israeli actress Gal Gadot delivers a commanding and beautifully nuanced performance as Diana/Wonder Woman. Gadot largely carries the movie on her shoulders along with an assist from Chris Pine, who looks comfortable in the subordinate role of American spy Steve Trevor. While Wonder Woman features a cast of thousands, it benefits from key contributions in secondary parts from such veteran actors as Connie Nielsen, Robin Wright, Danny Huston, and David Thewlis.
Screenwriter Allan Heinberg incorporates several characters from the Wonder Woman comics in his classical three-act script. Wonder Woman is essentially three movies in one. In a rather revealing indication of how they want to appeal to as many audiences as possible, Heinberg and Jenkins have combined the sword-and-sandals epic, British period drama, and war film into a two-hour-and-forty-minute cinematic journey. Following a prologue in Paris, the narrative flashes back to the paradisaical Mediterranean island of Themyscira where the all-female Amazonians live in peace. Queen Hippolyta (Connie Nielsen) tells her strong and precocious eight-year-old daughter Diana (Lilly Aspell) a bedtime story of how Zeus protected their motherland from Ares, the God of War. Hippolyta isn't convinced that Ares will one day make a return, a view not shared by her sister, Antiope (Robin Wright), who is far more concerned that he will strike again. Both Hippolyta and Antiope believe that the Amazonians should be well-trained and fully prepared for an attack but share opposing approaches to Diana's maturation and development. Antiope thinks that Diana should be well-versed in the art of sword play, for example, but Hippolyta figures that she's pushing her own daughter too hard. Everything changes when, seemingly out of nowhere, a plane descends from the sky and sinks into the Themyscira's ocean. Diana bravely plunges herself into the water to pull Captain Steve Trevor (Chris Pine) out of the sea. The Germans have been targeting the young American and when they empty their bullets, the Amazonian warriors are ready with their fire arrows. After the battle, the Amazonians interrogate Steve with the Lasso of Hestia, which forces the pilot to explain his identity and the essence of his mission.
When Steve tells about a Great World War occurring, Diana is convinced that a manifestation of Ares is lurking somewhere in Europe and accompanies Steve by boat to England. Meanwhile, German General Ludendorff (Danny Huston) is conspiring with disfigured chemist Dr. Isabel Maru (Elena Anaya), known to British allied forces as "Doctor Evil," on a virulent mustard gas so lethal that it can penetrate the sturdiest of gas masks. A cadre of Ludendorff's men have infiltrated London to find Steve, who swiped a book of Maru's containing bombmaking formulas. Ludendorff later travels to the UK where he has a brief encounter with Diana, who believes that Ludendorff and Ares are one and the same. The scene shifts to the Western Front and No Man's Land where Diana transforms into Wonder Woman and almost single-handedly takes on the Germans.
BEFORE YOU DOWNLOAD: Please make sure by searching the Internet that you have minimum system requirements to play H265/HEVC 4K video files. I've tested all my compressed files in a 3rd Gen Intel Core i3 @ 3.4 GHz machine with 8GB of RAM and 1GB DDR3 AMD Graphics card. All played just fine.
Please Note: Playback of this H.265/HEVC encoded video file in VLC media player may cause problem (like Green Screen). A fresh install of the player or a new version can solve this problem. I strongly suggest you to download and install "K-Lite Codec Pack (Full or Mega version; totally free with WMP Classic)" on your system first and then try to play the file in VLC. Or, you can just install PotPlayer, and no codecs will be needed. I use this player for playing all sorts of media… from MP3 audio files to 4K UHD video files.

Mac users please get help from the Internet and YouTube.

MS-4K