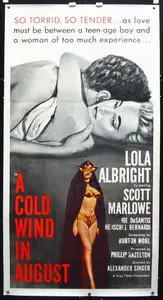 A Cold Wind in August (1961)
DVD5 | VIDEO_TS | NTSC | 16:9 | 720x480 | 7200 kbps | 4.3Gb
Audio: English AC3 2.0 @ 192 Kbps
01:20:00 | USA | Drama
An older woman seduces an impressionable working-class boy who falls deeply in love with her. Disillusionment sets in when the boy discovers that she is a stripper and prostitute.
Director:
Alexander Singer
Cast:
Lola Albright, Scott Marlowe, Joe De Santis, Clarke Gordon, Janet Brandt, Skip Young, Ann Atmar, Jana Taylor, Dee Gee Green, Charlie Brill, Herschel Bernardi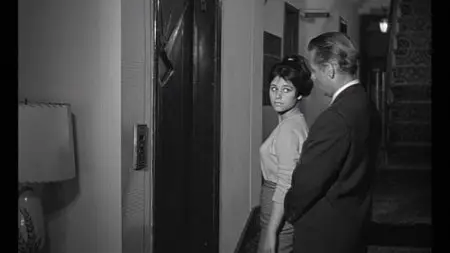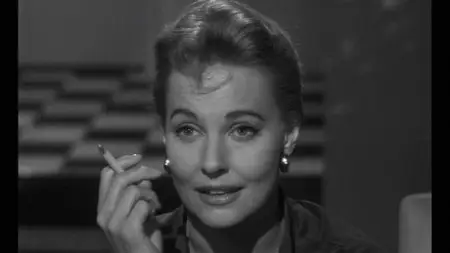 Alexander Singer directed this low-budget independent American film from 1961 featuring Lola Albright in a sexy, tactile performance as a bored stripper in her late 30s who, as an afterthought, seduces her 17-year-old downstairs neighbor (Scott Marlowe). After bedding down the young virgin, the stripper discovers a kind of sexual ecstasy she never imagined in her wildest burlesque hallucinations. Unfortunately for her ecstasies, when the boy finds out her line of work, he is shocked and disgusted and he leaves her, moving on to sexual conquests with women closer to his own age.
IMDb