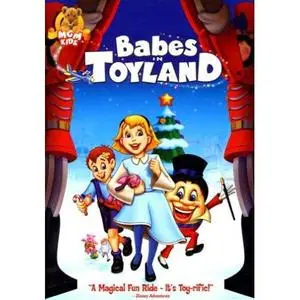 AVI DivX video 175kbps 576x416 MP3 128kbps
699MB 68min english language
It's 2 days before Christmas, and the Toyland Toy Factory has just received its biggest order ever. But the evil Barnaby, who doesn't believe in toys, has plans to shut the factory down and spoil the holiday for everyone. Now it's up to Toyland's most recent arrivals, young Jack & his sister Jill, to help their newfound friends Tom Piper, Mary Lamb, Humpty Dumpty, and the rest of Toyland stop Barnaby's plot and save Christmas!