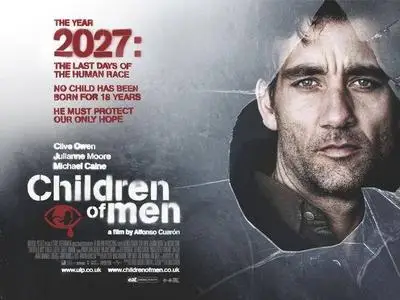 Synopsis:
A futuristic society faces extinction when no children are born and the human race has lost the ability to reproduce. England has descended into chaos, until an iron-handed warden is brought in to institute martial law. The warden's ability to keep order is threatened when a woman finds that she is pregnant with what would be the first child born in 27 years.
Genres: Drama, Science Fiction/Fantasy, Thriller and Adaptation
Running Time: 1 hr. 54 min.
Release Date: December 25th, 2006 (wide)
MPAA Rating: R for strong violence, language, some drug use and brief nudity.
2 x 697 MB. Pukka Delivered. XviD: Bitrate 1448kb/s 25FPS. AC3: 448 kb/s CBR 6ch English
Download:
http://www.ftp2share.com/file/...-men–-Pukka-2CD.txt.html
Password:
www.AvaxHome.ru