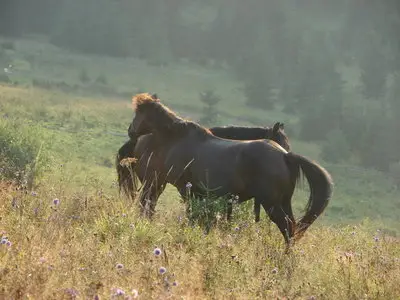 Emil Loteanu - Tabor ukhodit v nebo aka Gypsies Are Found Near Heaven (1975)
DVD | 1:41 | Russian with English/Romanian s/t | 2.2 : 1 | 5.44 Gb
Based on a short story "Makar Chudra"(1892), the first published literary work by the famous Russian writer Maxim Gorky, the colorful, filled with the songs, music, dances, horses, and beautiful scenery, the ultimate melodrama "Tabor Ukhodit v Nebo" tells the story of the fatal love between proud rebellious Gypsy girl Radda and the young horse thief Loiko Zobar.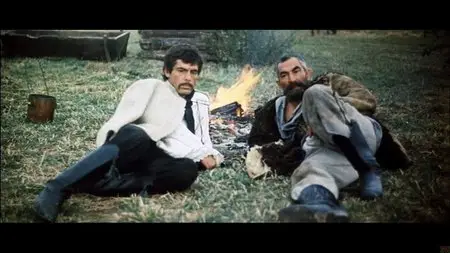 There were no horse that Loiko could not steal and no girl who could resist him…until he saw Radda. Raddas's rare beauty and strong will had attracted to her rich and noble Sialdi who was ready to give up everything to be with her but she only laughed… Radda and Loiko were meant for each other but more than love each of them valued their freedom and pride.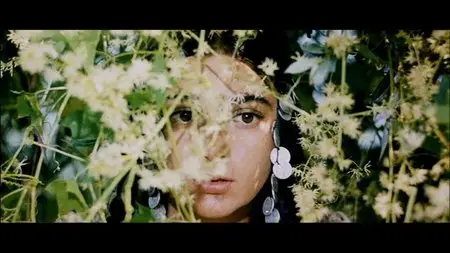 What started as a musical dramedy set in the Gypsy camp in the beginning of the 1900s somewhere in Bessarabia (now Moldova Republic) which had belonged to the Austro-Hungarian Empire, ended up in the final that is worth of the best Shakespeare's tragedies.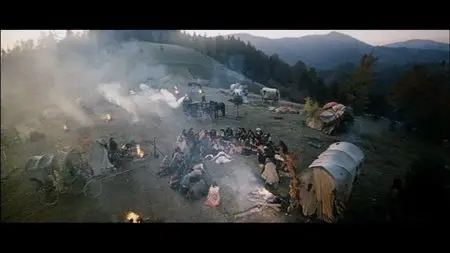 "In the old USSR there was no sex, it's true. There was passion and love-love that burns.
Love that burns – that's what the film tells about, and for this good cause all means is of use: transgression, tantra, pagan cults, dionysism, dark magic. This story can be named as well a Russian Carmen. Brilliant performance of Emil Lotjanu (director), Eugene Doga (music), Serguey Vronsky (photography), Svetlana Toma (awarded as the best Soviet actress of the year for the part of Rada), Grigore Grigoriu(Zobar), Borislav Brondukov (Buca) and others. Great art of a great civilization." (Igor Shemetov- russian violonist)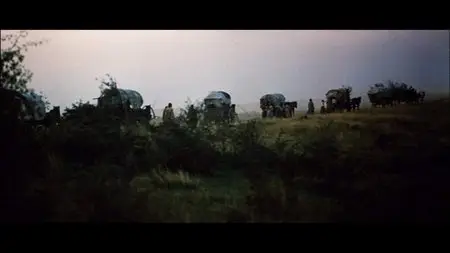 Unlike other movies, this film marches deep into the past revealing a world completely unknown to most of the present day individuals, an almost ancient time when gypsies were just a tribe of ill-behaved, rebellious people wandering from one place to another. Everything is covered with a haze of magic and archaic. It was a time when killing and getting killed for a fistful of gold or a horse were the order of the day, when people believed in sorcery and magic. It was a time when the traditions perpetuated orally, when "a capella" singing (rarely aided by a background violin or guitar) rather than big-band Bregovic-like events was the way to express one's grief or happiness.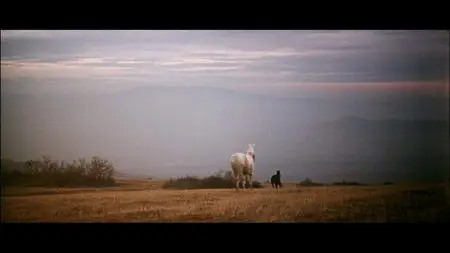 I saw this movie for the first time many years ago but some of its images have been imprinted in my memory since: Radda stops the wild horses with just the look in her eyes; topless Radda is taking off her long colorful skirts, one after another and there are dozens she is wearing and this is such a sensual scene which was shot for the Russian movie back in 1975; the final - two horses, black and white without their riders move slowly alongside and disappear in the horizon…
Manny thanks to Parish for the beautifull photo!
Pass:
www.AvaxHome.ru