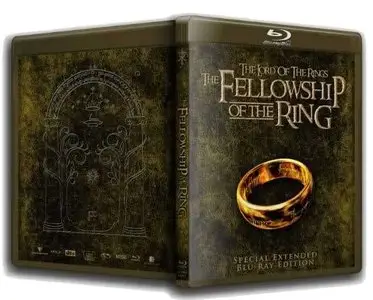 Il Signore Degli Anelli: La Compagnia Dell'Anello - Extended Edition (2002)
A Film by Peter Jackson
BRrip | MPEG-4 Visual | AVI | 640x272 | Xvid @ 968 Kbps | 03:38:44 | 5% Recovery | 2.2 GB
Languages Available: Italian AC3 @ 448 Kbps CBR | Subtitle: None
Genre: Action, Adventure, Fantasy | Won 4 Oscars. Another 79 wins & 89 nominations
Tre Anelli ai Re degli Elfi sotto il cielo che risplende, Sette ai Principi dei Nani nelle lor rocche di pietra, Nove agli Uomini Mortali che la triste morte attende, Uno per l'Oscuro Sire chiuso nella reggia tetra nella Terra di Mordor, dove l'Ombra nera scende. Un Anello per domarli, un Anello per trovarli, Un Anello per ghermirli e nel buio incatenarli, Nella Terra di Mordor, dove l'ombra cupa scende.
IMDB Rating: 8.8/10
.: Storyline :.
An ancient Ring thought lost for centuries has been found, and through a strange twist in fate has been given to a small Hobbit named Frodo. When Gandalf discovers the Ring is in fact the One Ring of the Dark Lord Sauron, Frodo must make an epic quest to the Cracks of Doom in order to destroy it! However he does not go alone. He is joined by Gandalf, Legolas the elf, Gimli the Dwarf, Aragorn, Boromir and his three Hobbit friends Merry, Pippin and Samwise. Through mountains, snow, darkness, forests, rivers and plains, facing evil and danger at every corner the Fellowship of the Ring must go. Their quest to destroy the One Ring is the only hope for the end of the Dark Lords reign!

[ About file ]

Name: Il.Signore.Anelli.Compagnia.degli.Anelli.2001.ExtEdi.iTALiAN.BRRip.XviD-ReBeL.avi
Date: Mon, 31 Dec 2012 22:12:21 +0100
Size: 2,344,487,210 bytes (2235.877 MiB)
Note: Analysis not complete

[ Generic infos ]

Duration: 03:38:44 (13124.32 s)
Container: AVI OpenDML indexes multi-chunks
AVI has index: Yes
Total tracks: 2
Track nr. 0: video
Track nr. 1: audio
ISFT: VirtualDubMod 1.5.10.2 (build 2542/release)
Junk: VirtualDub build 32840/release

[ Relevant data ]

Resolution: MEDIUM (640 x 272)
Width: multiple of 32 (GOOD)
Height: multiple of 16 (GOOD)

[ Video track ]

FourCC: xvid/XVID
Resolution: 640 x 272
Frame aspect ratio: 40:17 = 2.353 (~2.35:1)
Pixel aspect ratio: 1:1 = 1
Display aspect ratio: 40:17 = 2.353 (~2.35:1)
Framerate: 25 fps
Total frames: 328,108
Frames RIFF AVI: 310,313
Stream size: 1,588,941,904 bytes (1515.333 MiB)
Bitrate: 968.548 kbps
Qf: 0.223
Key frames: 3,968 (0; 250; 500; 750; 1000; … 328042)
Null frames: 0
Min key int: 1
Max key int: 250
Avg key int: 82.689
Delay: 0 ms

[ Audio track ]

Audio tag: 0x2000 (AC3)
Channels: 6
Chunks: 327,680
Stream size: 734,028,960 bytes (700.025 MiB)
Bitstream type (bs): AC3
Chunk-aligned (bs): No
Bitrate (bs): 448 kbps CBR
Sampling frequency (bs): 48000 Hz
Mode (bs): 3 front, 2 rear, 1 LFE
Initial skip (bs): 896 bytes
Preload: 480 ms
Max A/V diff: 480 ms
Delay: 0 ms

[ Video bitstream ]

Bitstream type: MPEG-4 Part 2
User data: XviD0050
QPel: No
GMC: No
Interlaced: No
Aspect ratio: Square pixels
Quant type: H.263

[ Profile compliancy ]

Selected profile: MTK PAL 6000
Resolution: Ok
Framerate: Ok

This report was created by AVInaptic (25-07-2011) on 1-01-2013 13:22:47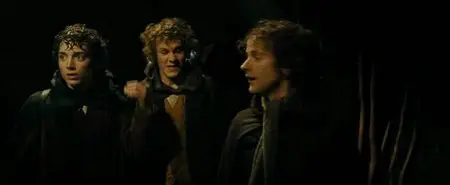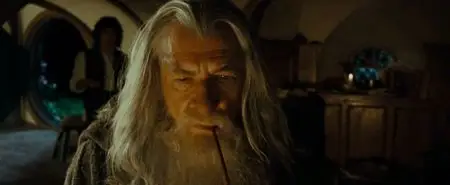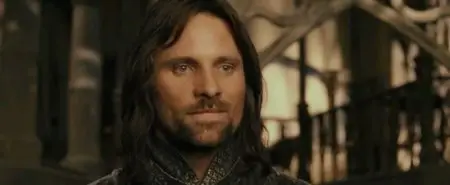 TITOLO ORIGINALE:
The Lord of the Rings: The Fellowship of the Ring
USCITA CINEMA: 18/01/2002
GENERE: Fantasy, Avventura
REGIA: Peter Jackson
SCENEGGIATURA: Peter Jackson, Frances Walsh, Philippa Boyens
ATTORI:
Elijah Wood, Sean Astin, Billy Boyd, Dominic Monaghan, Viggo Mortensen, Ian McKellen, Orlando Bloom, John Rhys-Davies, Sean Bean, Liv Tyler, Cate Blanchett, Ian Holm, Christopher Lee, Hugo Weaving, Andy Serkis
Ruoli ed Interpreti
FOTOGRAFIA: Andrew Lesnie
MONTAGGIO: John Gilbert
MUSICHE: Enya, Howard Shore
PRODUZIONE: New Line Cinema, The Saul Zaentz Company, WingNut Films
DISTRIBUZIONE: Medusa Film
PAESE: Nuova Zelanda, USA 2001
DURATA: 178 Min
FORMATO: Colore
Info
:
From comingsoon.it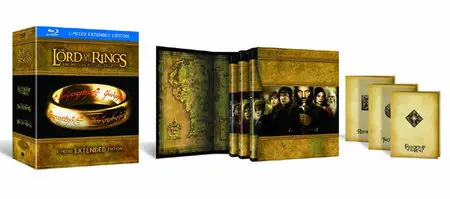 Recovery Volumes (.rev)

Recovery volumes or .rev files are special files which can be created by WinRAR/RAR and allow you to reconstruct missing and damaged files in a volume set. They can
only be used with multi-volume archives.

This feature may be useful for backups or, for example, when you post a multivolume archive to a newsgroup and some of the subscribers did not receive some files. Reposting recovery volumes instead of usual volumes may reduce the total number of files to repost.

Each recovery volume is able to reconstruct one missing RAR volume. For example, if you have 30 volumes and 3 recovery volumes, you are able to reconstruct any 3 missing volumes. If the number of .rev files is less than a number of missing volumes, reconstructing is impossible. The total number of usual and recovery volumes must not exceed 255 and the number of recovery volumes must be less than the number of RAR volumes.

WinRAR reconstructs missing and damaged volumes either when clicking on .rev file, or when using rc command or automatically, if it cannot locate the next volume and finds the required number of .rev files when unpacking.

You may use the "Recovery volumes" option in the Archive name and parameters dialog or a similar option also appears in the Protect archive command to create recovery volumes. In the command line mode you may do it with -rv switch or rv command.

Original copies of damaged volumes are renamed to *.bad before reconstruction. For example, volname.part03.rar will be renamed to volname.part03.rar.bad.

From Win-rar.com
Click HERE for other movies in same format
Please DO NOT MIRROR
If you'll find that my links are dead please let me know through the Private Messages.
>>> Visit My Blog Here <<<