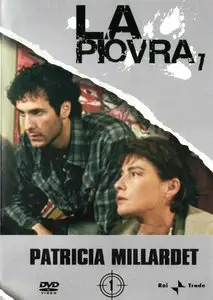 La Piovra 7 - Indagine sulla morte del commissario Cattani (1995) [6/6]
The Octopus Season 7 - Investigation into the death of Commissioner Cattani
A Film by Luigi Perelli
TV Series | Released: March 1995 Remastered 2010 | Audio: Italian | Subtitle: English (.srt) | 8.26 GB
DVDrip | AVI MPEG-4 | 512x384 | Xvid 1741 Kbps | 25.000 fps | AC3 @ 112 Kbps CBR
Duration:+/- 100 min. each episode | Size:+/- 1400 MB mb each episode
Genre: Drama, Crime, Romance
Il giudice Silvia Conti (Patricia Millardet), dopo gli ultimi successi che hanno portato alla fine di molti dei complotti criminali orchestrati dalla "Piovra", è in procinto di abbandonare la lotta alla criminalità organizzata. Ma un giorno riceve una telefonata proveniente dalla Sicilia da parte di un vicecommissario di polizia, Gianni Breda (Raoul Bova), che la informa che un detenuto che adesso si trova in ospedale ha chiesto di parlarle urgentemente. Costui si chiama Rosario Granchio, ma purtroppo non riuscirà mai a parlare con Silvia perché verrà brutalmente assassinato quel giorno stesso in ospedale.
IMDB Rating: 7.9/10
Il giudice Conti decide di andare in Sicilia per far luce sul mistero, ma è costretta a scontrarsi con l'ostruzionismo del procuratore locale Michele Orione (Sergio Fiorentini), del sindaco della città e di alcuni agenti di polizia che evidentemente non vedono di buon occhio le sue indagini. Soltanto il vicecommissario Breda si offre di collaborare, nella stessa città da cui partirono le indagini del commissario Cattani molti anni prima.
Infatti, Silvia Conti decide di iniziare le indagini proprio partendo da dove le aveva lasciate il commissario Corrado Cattani nella sua prima inchiesta e fa la conoscenza della contessa Olga Camastra (Florinda Bolkan), a suo tempo amante ma anche nemica dello stesso Corrado.
Si susseguono una lunga serie di eventi: la contessa Camastra verrà uccisa misteriosamente in carcere dai suoi ex complici in modo da simulare un suicidio; la stessa sorte era toccata poco prima al vecchio capo della mafia locale, il boss Aragonese, peraltro già da tempo bloccato in un letto perché affetto da una grave insufficienza renale che lo costringeva a ricorrere continuamente alla dialisi: questi, per non finire nelle mani della Polizia, viene costretto a togliersi la vita.
Aragonese e la Camastra avevano intenzione di inviare un grosso finanziamento all'estero, attraverso una nave, nelle casse di una setta segreta denominata Extrema Thule, per foraggiare un traffico internazionale illecito. Ma il tradimento di Nazareno "Nuzzo" Marciano (Stefan Danailov), ex faccendiere della Camastra, e di Saverio Bronta (Ennio Fantastichini), un ex fuggiasco amico dello stesso Marciano e in passato alle dipendenze della Camastra, sventeranno il loro piano: si impossesseranno del denaro e ricatteranno i membri della Extrema Thule per incoraggiare un nuovo gioco occulto finalizzato all'aumento del potere.
La piovra 7 - Indagine sulla morte del commissario Cattani è la settima miniserie televisiva della più celebre saga della serie italiana, La Piovra.
Miniserie in sei puntate per la regia di Luigi Perelli, è andata in onda la prima volta in Italia dal 5 marzo al 3 aprile 1995 su Rai Uno. Tra gli interpreti Patricia Millardet, Raoul Bova, Ennio Fantastichini, Florinda Bolkan, Renato De Carmine, Romina Mondello, Francesco Benigno e Rolf Hoppe. Remo Girone (Tano Cariddi), che si era visto ininterrottamente dalla terza alla sesta miniserie, fa solo una breve apparizione nel finale a causa di una malattia.
Rispetto alle precedenti questa miniserie ha un calo di ascolto, che si assesta attorno ai 10 milioni di telespettatori.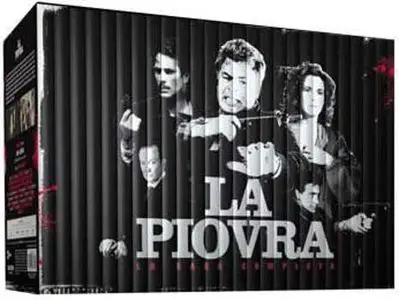 English
Judge Silvia Conti (Patricia Millardet), after the recent successes that have led to the end of many of the criminal conspiracy orchestrated by the "Octopus" is about to give up the fight against organized crime.
But one day receives a call from Sicily by a Deputy Commissioner of Police, Gianni Breda (Raoul Bova), who informs her that an inmate who is now in hospital has asked to speak to urgently. He is called Crab Rosary, but unfortunately will never be able to speak with Silvia because it will be brutally murdered that day in hospital.
Judge Conti decided to go to Sicily to shed light on the mystery, but is forced to collide with the obstruction of the local prosecutor Michael Orion (Sergio Fiorentini), the city's mayor and police officers who clearly do not take kindly his investigations. Only the deputy Breda offers to collaborate in the same city from which they left the investigation of Commissioner Cattani many years before.
In fact, Silvia Conti decided to start its own investigation, starting from where he had left the Commissioner Corrado Cattani in its first investigation and makes the acquaintance of the Countess Olga Camastra (Florinda Bolkan), in his time but also a lover of the same enemy Conrad.
This was followed by a long series of events: the Countess is killed mysteriously Camastra in prison by his former accomplices in order to simulate a suicide, the same thing had happened just before the old head of the local Mafia, the boss Aragonese, however, have long blocked in a bed because it suffers from a severe kidney failure that forced him constantly to resort to dialysis: these, not to fall into the hands of the police, is forced to take his own life.
Aragonese Camastra and had intended to send a big funding abroad, through a ship, into the coffers of a secret society called the Thule Extrema, foraging for illegal international traffic. But the betrayal of Nazareth "Nuzzo 'Marciano (Stefan Danailov), a former recruiter of Camastra, and Xavier Bronta (Ennio Fantastichini), a fugitive ex-friend of the same gear and in the past employed by Camastra, foiled their plan: seized money and bullying Extrema Thule members to encourage a new game aimed to the increase in occult power.
La Piovra (Italian: The Octopus, referring to "The Mafia") is an acclaimed Italian Television drama miniseries about the Mafia.
The story was by Sandro Petraglia. The production was designed by Luigi Perelli. The soundtrack was by Riz Ortolani and later by Ennio Morricone, who went on to compose music for several sequels.
All 10 series have been released in Australia on DVD by Aztec International Entertainment, with English subtitles. It was also broadcast on MHz Networks.
The TV drama was wildly successful in the USSR, where it appeared on state TV in 1986 and in communist Bulgaria, where is also appeared in the end of the 1980s bg:Октопод (сериал), offering to the viewers of both countries thrills and dark drama from beyond the Iron Curtain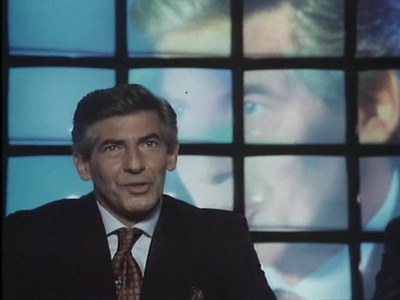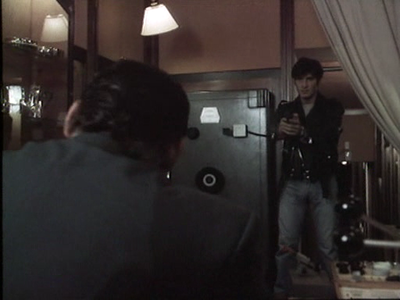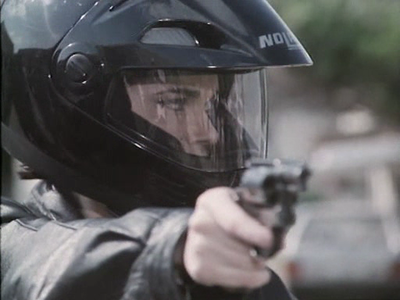 [ Info sul file ]

Nome: La.Piovra.S07.EP01.1993.iTALiAN.DVDRip.XviD-TRL.CD1.avi
Data: 8/04/2011 17:07:38
Dimensione: 733,278,208 bytes (699.309 MB)

[ Info generiche ]

Durata: 00:52:28 (3148.48 s)
Tipo di contenitore: AVI OpenDML
Streams totali: 2
Tipo stream n. 0: video
Tipo stream n. 1: audio
Audio streams: 1
ISFT: VirtualDubMod 1.5.10.2 (build 2540/release)
JUNK: VirtualDubMod build 2540/release

[ Dati rilevanti ]

Risoluzione: MEDIA (512 x 384)
Larghezza: multipla di 32 (BENE)
Altezza: multipla di 32 (BENE)

[ Traccia video ]

FourCC: xvid/XVID
Risoluzione: 512 x 384
Frame aspect ratio: 4:3 = 1.333333
Pixel aspect ratio: 1:1 = 1
Display aspect ratio: 4:3 = 1.333333
Framerate: 25 fps
Frames totali: 78712
Stream size: 685,370,306 bytes
Bitrate: 1741.463324 kbps
Qf: 0.354301
Key frames: 736 (0; 136; 197; 225; 306; … 78595)
Null frames: 0
Min key int: 1
Max key int: 250
Key int medio: 106.945652
Ritardo: 0 ms

[ Traccia audio ]

Audio tag: 0x2000 (AC3)
Bitrate (contenitore): 112 kbps CBR
Canali (contenitore): 2
Frequenza (contenitore): 48000 Hz
Chunks: 78701
Stream size: 44,078,720 bytes
Preload: 480 ms
Max A/V diff: 496 ms
Chunk-aligned: No
Mode: stereo
Ritardo: 0 ms

[ Info sulla codifica MPEG4 ]

User data: XviD0050
QPel: No
GMC: No
Interlaced: No
Aspect ratio: Square pixels
Quant type: MPEG

[ Profile compliancy ]

Profilo da testare: MTK PAL 6000
Risoluzione: Ok
Framerate: Ok
Avvertenza: Se vuoi un rapporto più completo e preciso clicca su "Analisi DRF"

Rapporto generato da AVInaptic (18-11-2007) in data 7 ago 2011, h 18:40:51


Titolo originale
: La Piovra 7 - Indagine sulla morte del commissario Cattani
Cast
: Patricia Millardet; Raoul Bova; Ennio Fantastichini; Remo Girone; Romina Mondello; Giancarlo Prete; Florinda Bolkan
Registi
: Luigi Perelli
Anno di produzione
: 1995
Genere
: Drammatico
Categoria
: Serie TV
Wikipedia Info
http://it.wikipedia.org/wiki/La_piovra_%28serie_televisiva%29
Info
:
From comingsoon.it

Recovery Volumes (.rev)

Recovery volumes or .rev files are special files which can be created by WinRAR/RAR and allow you to reconstruct missing and damaged files in a volume set. They can
only be used with multi-volume archives.

This feature may be useful for backups or, for example, when you post a multivolume archive to a newsgroup and some of the subscribers did not receive some files. Reposting recovery volumes instead of usual volumes may reduce the total number of files to repost.

Each recovery volume is able to reconstruct one missing RAR volume. For example, if you have 30 volumes and 3 recovery volumes, you are able to reconstruct any 3 missing volumes. If the number of .rev files is less than a number of missing volumes, reconstructing is impossible. The total number of usual and recovery volumes must not exceed 255 and the number of recovery volumes must be less than the number of RAR volumes.

WinRAR reconstructs missing and damaged volumes either when clicking on .rev file, or when using rc command or automatically, if it cannot locate the next volume and finds the required number of .rev files when unpacking.

You may use the "Recovery volumes" option in the Archive name and parameters dialog or a similar option also appears in the Protect archive command to create recovery volumes. In the command line mode you may do it with -rv switch or rv command.

Original copies of damaged volumes are renamed to *.bad before reconstruction. For example, volname.part03.rar will be renamed to volname.part03.rar.bad.

From Win-rar.com
Click HERE for the other SEASONS - Clicca QUI per le altre stagioni
Please DO NOT MIRROR
If you'll find that my links are dead please let me know through the Private Messages.
>>> Visit My Blog Here <<<