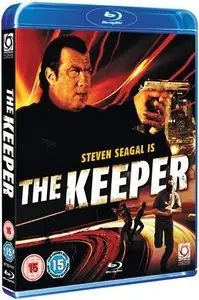 The Keeper (2009)
BluRayrip | MPEG-4 Visual | AVI | 624x336 | Xvid @ 1866 Kbps | AC3 @ 448 Kbps CBR | 01:31:32 | 1.4 Gb
Languages Available: Italian | Subtitle: No
Genre: Action
Roland Sallinger e il collega Trevor fanno irruzione nel covo di alcuni trafficanti. Trevor propone di intascarsi una parte del denaro sequestrato ai malviventi. Al rifiuto di Roland Trevor gli spara ma non mortalmentwe. Quando viene a sapere che Roland è sopravvissuto, Trevor decide di ucciderlo.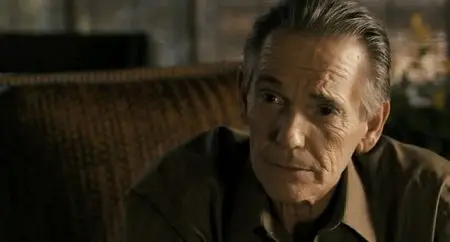 EnglishIMDB Rating: 5.1/10
Roland Sallinger is an LA cop who after nearly being killed by his greedy partner, and eventually being forced to retire for medical reasons, flees to San Antonio, Texas, after being asked to work as a bodyguard for the daughter of a wealthy businessman. The businessman had been a colleague of Sallinger years before, when they were both cops. When mobsters kidnap the businessman's daughter, he hunts them down to rescue her and protect her.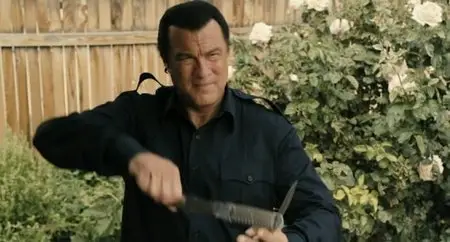 [ Info sul file ]

Nome: The.Keeper.2009.iTALiAN.BDRip.XviD-TRL.CD1.avi
Data: 9/09/2010 06:15:30
Dimensione: 733,599,744 bytes (699.615 MB)

[ Info generiche ]

Durata: 00:42:05 (2524.56 s)
Tipo di contenitore: AVI OpenDML
Streams totali: 2
Tipo stream n. 0: video
Tipo stream n. 1: audio
Audio streams: 1
ISFT: Nandub v1.0rc2
JUNK: Nandub build 1852/release

[ Dati rilevanti ]

Risoluzione: ALTA (624 x 336)
Larghezza: multipla di 16 (BENE)
Altezza: multipla di 16 (BENE)

[ Traccia video ]

FourCC: xvid/XVID
Risoluzione: 624 x 336
Frame aspect ratio: 13:7 = 1.857142 (~1.85:1)
Pixel aspect ratio: 1:1 = 1
Display aspect ratio: 13:7 = 1.857142 (~1.85:1)
Framerate: 25 fps
Frames totali: 63114
Stream size: 589,152,475 bytes
Bitrate: 1866.947032 kbps
Qf: 0.356178
Key frames: 1028 (0; 250; 500; 731; 741; … 63024)
Null frames: 0
Min key int: 1
Max key int: 250
Key int medio: 61.394941
Ritardo: 0 ms

[ Traccia audio ]

Audio tag: 0x2000 (AC3)
Bitrate (contenitore): 448 kbps CBR
Canali (contenitore): 6
Frequenza (contenitore): 48000 Hz
Chunks: 63103
Stream size: 141,375,360 bytes
Preload: 0 ms
Max A/V diff: 24 ms
Initial skip: 27,999 bytes
Chunk-aligned: No
Mode: 3 front, 2 rear, 1 LFE
Ritardo: 0 ms

[ Info sulla codifica MPEG4 ]

User data: XviD0050
QPel: No
GMC: No
Interlaced: No
Aspect ratio: Square pixels
Quant type: MPEG

[ Profile compliancy ]

Profilo da testare: MTK PAL 6000
Risoluzione: Ok
Framerate: Ok
Avvertenza: Se vuoi un rapporto più completo e preciso clicca su "Analisi DRF"

Rapporto generato da AVInaptic (18-11-2007) in data 9 ago 2011, h 23:55:55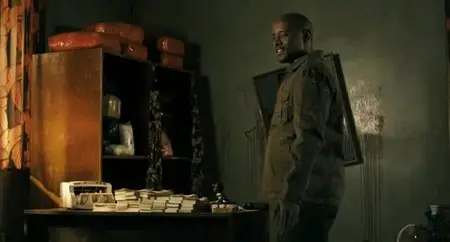 Titolo:
The Keeper
Un film di Keoni Waxman
Con Steven Seagal, Liezl Carstens, Arron Shiver, Johnny Hector, Stephan Duvall.
Azione, - USA 2009.

Filesonic.com

|

Wupload.com

|

Fileserve.com



Clicca QUI per gli altri film in formato BluRayrip Avi Xvid postati su AvaxHome
Please DO NOT MIRROR
If you'll find that my links are dead please let me know through the Private Messages.
>>> Visit edi1967 Blog Here <<<