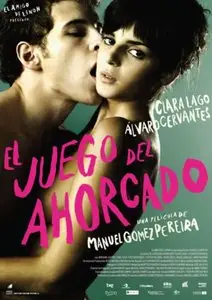 El juego del ahorcado (2008)

DVDRip | MPEG-4 Visual (XviD) @ 995 Kbps, 25.0 fps | 720 X 304 | MPEG-1 Audio layer 3 @ 128 Kbps (CBR), 44.1 KHz | 01:47:03 | 866.97 MB

Director: Manuel Gómez Pereira | Country: Spain | Language: Spanish | Subtitles: English

Genre: Drama, Thriller and Adaptation, ArtIMDB Rating:

6.1

/

10

(168 vote till this posting date)

AKA: The Hanged Man (2008)

Contains Nudity | VIEWERS' DISCRETION IS ADVISED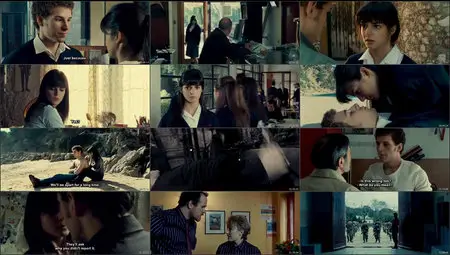 IMDB User Review
Excellent movie; much more than a thriller
I used to play the HANGMEN GAME thirty or forty years ago when PS or Nintendo were only dreams. It is a simple guessing game with 6 opportunities to guess the single characters, word or phrase. Every mistake a part of the body is drawn (head, torso, arms and legs). if the body is completely drawn you lost the game. The guessing game the movie plays is more with the audience than with the characters. Even could be as surprised as we when events unfold. Sandra and David (Claro Lago and Andres Servantes, both outstanding actors) live in a small town in Spain and go the same school. They meet in the seventies when they were little children and due an accident they produce, have to stage a lie to cover and protect each other; becoming best friends since them. The tale jumps to 1989; Sandra is 16; a brilliant student trying to go to UK to finish her English studies. On the contrary David (almost 18) is a terrible student, not very bright who risk his life on dangerous bets to get some extra money; but a tender and likable person. One day, a psycho kidnaps and rapes Sandra. She manages to escape alive stabbing the men with his own knife. Convinced she committed a crime, she goes to the only person who trust, David. He promised to get rid of the body but she must keep everything as a secret. When families are presented; it is easy to understand why. Their middle class parents are different on the outside. David's father is violent and controlling while Sandra's is permissive on the outside but create obstacles to avoid or control his daughter decisions. Both mothers are basically moderators on their partner's reactions. It is easy to notice that differences aside, none of them is able to communicate or understand with their siblings. A series of intense events unfold and this two become passionate lovers, love becomes obsession and things gets pretty ugly. These are very young and inexperienced people, not mature enough to handle their fears and with nobody to ask for advice. The movie works perfect as a thriller as much as a sad love story but it is also a crude and very effective portrait of parents incapacity on parenting and young people incapacity on the twist of love and life. Telling more will ruin the many unexpected surprises of the movie provides. This movie was rated PG-13 in Spain; however it contains far more sex nudity and nudity ( not exploitative and far from gratuitous) than any recent USA movie; so it will probably get a hard R here if ever shown. It will be really a pity since it is an excellent movie to see for parents and youngsters as well.
:RECENT PUBLICATIONS:
The Unbearable Lightness of Being (1988)
À nos amours (1983)
Eu Me Lembro (2005)
Yami no kodomo-tachi AKA Children of the Dark (2008)
Du Er Ikke Alene (1978)
Vyhnání z ráje (2001)
Le corps sublimé (2007)
Jungfrauen-Report (1972)
Don's Party (1976)




PLEASE TAKE YOUR TIME TO VISIT MY OTHER POSTS <br />BEFORE DOWNLOAD, GATHER MORE INFORMATION FROM IMDB OR OTHER SITES



IF YOU LIKE MY PUBLICATIONS, YOU CAN SUBSCRIBE TO BE UPDATED.



NO MIRROR

| Please Read

RULES & FAQ

before you share any mirror links
Interchangeable Links (MIRRORS) will be provided upon request by the original up-loader | All links given here are interchangeable.
Please feel free to leave your comments, mirror requests, complaints, and criticisms.