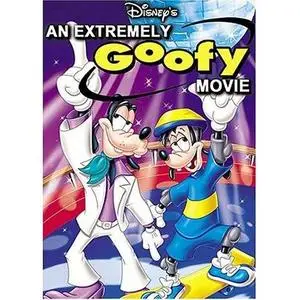 AVI DivX video 157kbps 576x352 MP3 128kbps

699MB 76min english language
It's a big time in Max's life. He's college bound with his friends and finally free of his embarrassing father as he strives to be a top contender for the X-Games. Unfortunately, Goofy loses his job and learns that he cannot get another job without a college degree. To his son's mortification, Goofy decides to join him in his campus to get that degree. Desperate to distract his father, Max talks him into joining the competing Gamma Fraternity team and introduces him to a wonderful librarian who shares his nostalgic love for 1970's pastimes. Unfortunately, things do not go according to plan as events put this father-son relationship to the test.