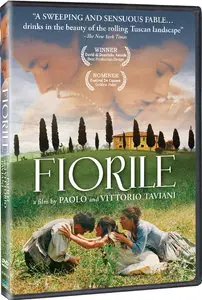 FIORILE (1993)
DVDrip | XviD-1219 | mp3@128 | 624x384 | Audio: Italian | Subs: French (idx/sub), Brasilian & English (srt) | DVD Cover & Sticker | 1h53 | 1.1 Gb
Drama | Italiy, France 1993 | Directors Paolo & Vittorio TAVIANI
Cast Claudio Bigagli, Galatea Ranzi, Michael Vartan, Lino Capolicchio …
Immersi in una maledizione familiare, guidati dai fratelli Taviani. Elisabetta perde il suo amato Jean, che viene fucilato, per colpa dell'avidità di suo fratello Corrado. Cento anni dopo Elisa, discendente di Elisabetta, soffre d'amore per Elio, ma questa volta non si fa fregare e uccide i suoi due fratelli. Nel '44 un altro discendente della famiglia si unisce ai partigiani, ma ingloriosamente viene risparmiato dal nemico e perde la testa. Oggi l'ultimo erede, trasferitosi in Francia, porta moglie e figlio a vedere la sua casa natale.
Le récit de la malédiction de la famille Benedetti. Pendant l'occupation de l'Italie par les troupes de Napoleon, Elizabeth Benedetti tombe amoureuse de Jean, soldat français. Celui-ci avait la garde d'un coffre de pièces d'or. Le frère d'Elizabeth vole le coffre et la famille Benedetti devient immensément riche. Mais cet or volé, lui amène de multiples malédictions au cours des siècles …
In Fiorile (US title: "Wild Flower"), Italy's Taviani brothers once again dissect the manners and mores of the Tuscany region. The story is predicated on a 200-year-old family curse. During the Napoleonic era, Elizabetta "Fiorile" Benedetti (Galatea Ranzi) discovers that her own brother Corado (Claudio Bigagli) is responsible for the crime for which her lover Jean (Michael Vartan) was executed. The embittered Fiorile places a curse on the Benedetti family, declaring that none of her brother's direct descendants will ever achieve true happiness. Over the next two centuries, the Benedettis' ill-gotten wealth increases, but they lose the love and respect of their neighbors. In fact, most people prefer to call the Benedetti family the "Maledettis," or the Cursed Ones. The film's final episode occurs during World War II, as Grandpa Massimo Benedetti (Renato Carpentieri), the last family member directly affected by the curse, relates his tale of woe to a pair of youngsters. Will the curse die with Massimo, or will the innocent young ones be forced to carry it into the next generation? Fiorile is not the sort of movie one sits back and relaxes with, despite its leisurely pace; those willing to work with the film, however, will be amply rewarded.
Général
Nom complet : M:\FIORILE 1993.DVDrip.by_Galmuchet.avi
Format : AVI
Format/Info : Audio Video Interleave
Taille du fichier : 1,07 Gio
Durée : 1h 53mn
Débit global moyen : 1 357 Kbps
Application utilisée : FairUse Wizard -
http://fairusewizard.com
Bibliothèque utilisée : The best and REALLY easy backup tool
Vidéo
ID : 0
Format : MPEG-4 Visual
Profil du format : Advanced Simple@L5
Paramètres du format, BVOP : 1
Paramètres du format, QPel : Non
Paramètres du format, GMC : Pas de warppoints
Paramètres du format, Matrice : Default (MPEG)
Type de muxing : Packed bitstream
Identifiant du codec : XVID
Identifiant du codec/Suggestion : XviD
Durée : 1h 53mn
Débit : 1 220 Kbps
Largeur : 624 pixels
Hauteur : 384 pixels
Format à l'écran : 1,625
Images par seconde : 25,000 Im/s
Espace de couleurs : YUV
Sous-échantillonnage de la chrominance : 4:2:0
Profondeur des couleurs : 8 bits
Type de balayage : Progressif
Mode de compression : Avec perte
Bits/(Pixel*Image) : 0.204
Taille du flux : 988 Mio (90%)
Bibliothèque utilisée : XviD 1.2.0.dev47 (UTC 2006-11-01)
Audio
ID : 1
Format : MPEG Audio
Version du format : Version 1
Profil du format : Layer 3
Paramètres du format, Mode : Joint stereo
Extension du mode : MS Stereo
Identifiant du codec : 55
Identifiant du codec/Suggestion : MP3
Durée : 1h 53mn
Type de débit : Constant
Débit : 128 Kbps
Canaux : 2 canaux
Echantillonnage : 48,0 KHz
Mode de compression : Avec perte
Taille du flux : 104 Mio (9%)
Alignement : Alignée sur les interleaves
Imbrication, durée : 40 ms (1,00 image vidéo)
Imbrication, d. de pré-chargement : 504 ms
Bibliothèque utilisée : LAME3.97
Paramètres d'encodage : -m j -V 4 -q 2 -lowpass 17 -b 128
IMDB
For the Frenchies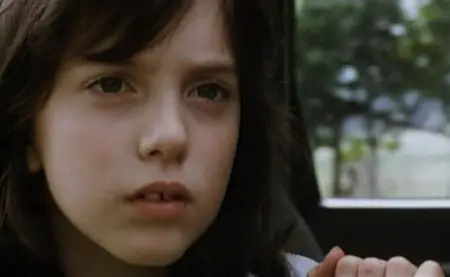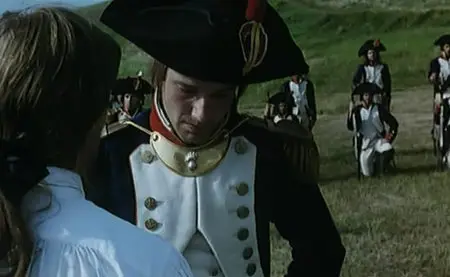 Screenshots with MPC (Click to enlarge)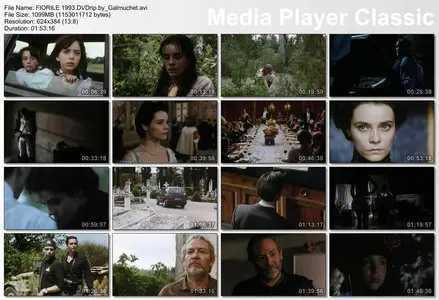 >more subtitles (srt)<
Click -> Galmuchet blog