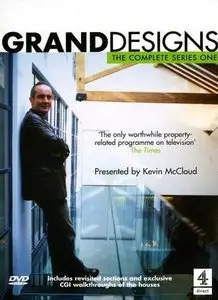 Grand Designs 1x08 - The Glass House, Doncaster
DVD-Rip | English | 0:50:13 | 704x528 25FPS | DivX 1301 kbps | MP3 128 KBPS | 516 MB
Genre: Documentary | British TV series
Grand Designs is a UK Channel 4 TV series covering unusual architectural house-building projects, presented by Kevin McCloud and produced by Talkback Thames. The series is also broadcast in Australia, New Zealand, the Netherlands and Germany. The properties featured in the series vary in style and design from underground homes to converted water towers, the only common factor being that they are all rather unusual or extravagant in some way. One project from the series was Ben Law's woodsman's cottage which was built largely with wood harvested from the surrounding woodland, using few commercial materials and predominantly free labour.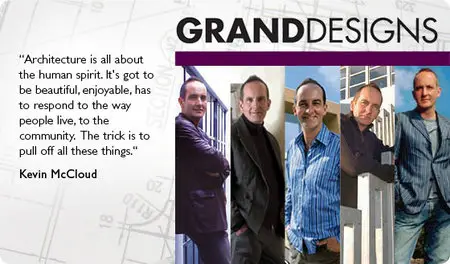 All episodes follow the same format, but depending on the progress of the build, they may slightly deviate from this format. At the beginning of the episode, Kevin will meet with the clients, usually a couple, who are embarking on the project. He will visit the site with them, and discuss the plans for the building. A computer visualisation or CAD view of the house is only rarely shown, with an external tour. Usually ground work commences in the next stage, and Kevin will make several visits to the site. As the build progresses, there are usually numerous hitches or delays; suppliers delivering materials late and so forth. Often the build runs over budget. As the house continues to be built, Kevin will often do a piece to camera about a unique material or feature of the house. The building is then made watertight, and the first and second fixes commence. This stage will often be shown briefly; Kevin will then come and visit the site in its finished or near-finished state, once the family has moved in. A tour of the house is then given; Kevin then gives his opinions on the house and its construction and then the episode ends.

If a house is unlikely to be completed before filming finishes, it will often be revisited in a later episode. A twist has been added in the current series in that Kevin revisits old, unfinished builds once they have been completed and stays with the family for a night.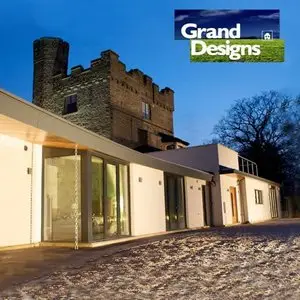 Depositfiles
part 1
part 2
part 3
Rapidshare
part 1
part 2
part 3
Grand Designs 1x01
Grand Designs 1x02
Grand Designs 1x03
Grand Designs 1x04
Grand Designs 1x05
Grand Designs 1x06
Grand Designs 1x07
no mirrors please!