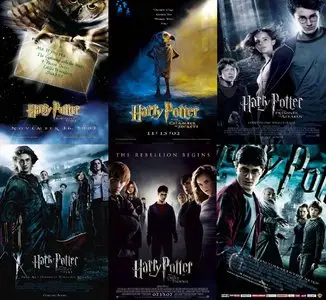 Harry Potter Hexalogy (2009)
1080p | English | Sub: English, Dutch | 59.6 GB | 1920x800 | x264 ~ 6789kbps | DTS - 1510kbps
Genre: Action | Adventure | Family | Fantasy | Mystery | Romance
Proudly we present you the complete Harry Potter Serie so far. We included all dutch and flemish audio tracks for our fans from the Benelux. We will release the dutch audiotrack for the last part as well when it comes available in native blu-ray format.