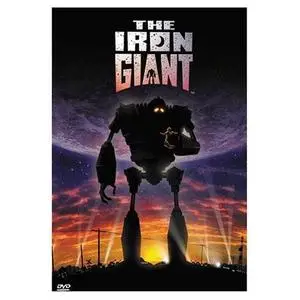 The Iron Giant
AVI DivX | Video: 143 Kbps, 688 x 288 | MP3 128 Kbps
699 MB | 83 min | English language
Something humongous is among us! A young boy rescues a huge robot which has rocketed to earth from space - and tries to protect the genial giant from a nosey government agent and the military. A captivating animated feature that's part metal, part magic and all heart.
"Iron Giant" is based upon the 1968 story,'Iron Man,' by the British poet laureate Ted Hughes. The film is about a giant metal machine that drops from the sky and frightens a small town in Maine in 1958, only to find a friend named, Hogarth, that ultimately finds its humanity and saving the towns people of their fears and prejudices.