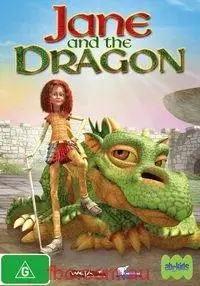 Jane and the Dragon (DVD-Rip)
AVI DivX | Video: 133 Kbps, 576 x 320 | MP3 128 Kbps
699 MB | 89 min | English language
One sword, ten claws, two friends. Jane and the Dragon is a captivating, contemporary coming of age story set in medieval times.Jane is twelve years old and training to be a knight. It's a tough job proving herself to the King, to her parents and to the other knights. But Jane does have a little help – she has a giant green dragon by her side.Dreams can come true – even a young girl's dream of becoming a knight in the King's Guard.