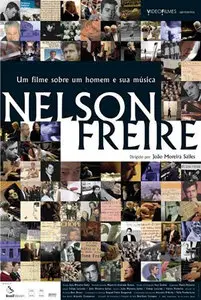 João Moreira Salles - Nelson Freire (with Martha Argerich)
File Type: AVI | Video compression: DivX codec | Resolution 640 x 352 | Frame Rate: 29.97 fps
Data Rate: 123 kbps | Audio bit rate: 128 kbps | Audio format: MPEG Layer-3 | Duration: 01:36:50 | 705 MB incl. 3% recovery
Genre: Classical | Label: Videofilmes | Year: 2003
This intimate documentary by João Moreira Salles features one of the Brazil's most prominent pianists. Nelson Freire was a child prodigy from Minas and was destined for fame later in life. The film covers his travels to France, Belgium, Russia and, of course, Brazil, as he performs in concert and recitals before admirers and fans. The music is absolutely extraordinary as Freire plays Brahms, Schumann, Tchaikovsky, Chopin, Bach, Gluck, Villa-Lobos and Rachmaninoff. Argentine Pianist Martha Argerich is also featured in this outstanding portrait of a extraordinarily talented contemporary artist.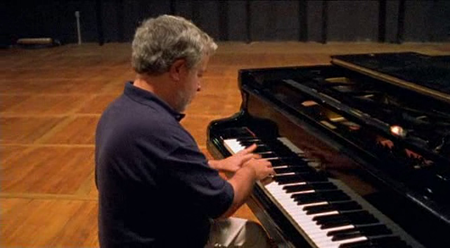 Joao Moreira Salles' classy docu, "Nelson Freire," pays homage to the self-effacement of its subject, a quiet, reclusive pianist whose enormous talent is as widely acknowledged as his name is relatively unknown. Though docu occasionally intrudes into his home, lion's share of pic centers around the concert stage and the joys and demands of his music. Elegant if limited docu, which certifies Freire's place in the classical pantheon, should appeal to longhair music lovers and easily find slot on cultural outlets.
Brother of fiction filmmaker Walter Salles, documentarian Joao Moreira Salles has made films on a wide range of subjects including China, blues, soccer, poets and drug dealers. For Salles, Nelson Freire personifies a Brazil of order and beauty, the opposite side of the poverty and violence that reigns in Salles' 1999 "News From a Private War."
Even Freire's early years somehow lie outside everyday struggles. Both a sickly child and a brilliant infant prodigy, performing in public at a very early age, his life was a succession of teachers and recitals. Except for a brief backward-looking interlude of edited-together photos and newspaper clippings, Salles keeps docu in the present, as Freire, now considered one of the greatest living concert pianists, tours the globe.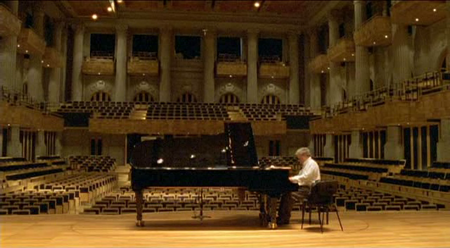 Salles maps out the preordained spaces in which Freire moves with remarkable care. In venues in Brazil or France or Russia, the pianist strides through opulent chandeliered or mahogany-paneled variations on a single theme. Sales' film becomes a montage of concert appearances as Freire takes center stage in rehearsal or in public, alone or with an orchestra.
In rapid succession, Freire nervously paces the corridors, anxiously waits in the wings, or tries out an unfamiliar instrument in a new city ("The piano doesn't like me" he declares at one point). Salles accentuates the dedication and loneliness of this single-minded focus.
Though Salles is demonstrably in tune with the quiet dignity of the man, he unfortunately lacks any real feel for the music. His coverage of the piano and the orchestra, though competent and many-angled, is as stolid and uninspired as Freire's playing is quicksilver and vibrant.
The only time the docu comes close to capturing the creative process of making music is during the lively duets Freire embarks on with his lifelong friend and piano partner, Argentinean Martha Argerich, practicing in her apartment and later performing in tandem. Salles never spells out the exact relationship between the two, but the human drama of their obvious rapport allows him to inject more dynamism into the visual counterpoint. (By Ronnie Scheib)