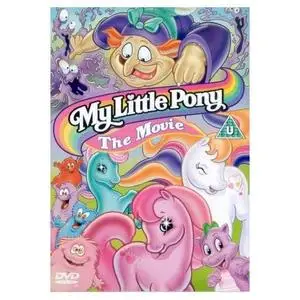 My Little Pony: The Movie
AVI DivX | Video: 143 Kbps, 512 x 368 | MP3 128 Kbps
699 MB | 83 min | English language
Capture the magic and escape to Dream Valley to join all your favourite Little Ponies! Take a magical journey to Ponyland just as the Little Ponies' annual Spring Festival is about to begin. While the ponies enjoy their festive spring party, the evil witch Hydia is up in her gloomy home, the Volcano of Doom, plotting to turn Ponyland into a wasteland. When her first attempt fails, she decides to cover Ponyland with a purple ooze called the "Smooze". It looks like the end of Ponyland, unless all the magical creatures of Dream Valley answer the Ponies' call for help!