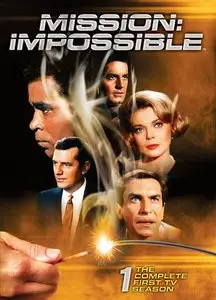 Mission: Impossible - The Complete First TV Season (1966)
DVD-rip | 1966 | 28*50 minutes | 720x478 | MKV | h264 1384 Kbps 23.976fps | AAC 160 kbps | 28*500 Mb
Language: English | Subtitles: English | Genre: Action, Adventure

The head of the "Impossible Missions Force", a top-secret government group of operatives, starts a tape recorder and finds out about his latest assignment. Throughout most of the series, they would have to stop some petty dictator or powerful bad guy from whatever evil plot they had against the U.S. or Democracy in general. The elaborate use of electronic gadgetry, masters of disguise and detailed plans that require split-second timing made this tv show an "on the edge of your seater"!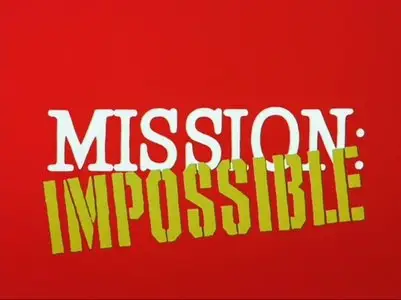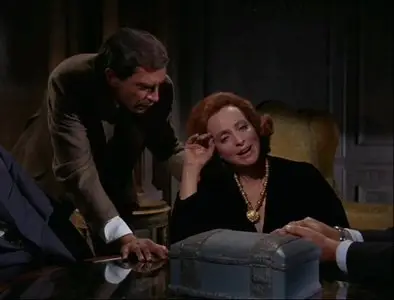 With its combination of Cold War villains and James Bond-like techno-gadgets, Mission: Impossible was an instant hit when it premiered on September 17, 1966. Airing Saturday nights at 9:00 on CBS, the series was the brainchild of creator/producer Bruce Geller, whose formula for seven successful seasons included a well-chosen ensemble cast, noteworthy guest stars, and a flexible premise that inspired clever plots twists and a constant variety of "international" locations (mostly filmed on a studio backlot). This seven-disc set includes all 28 episodes of season 1, the only season to feature Steven Hill as Dan Briggs, leader of the top-secret counterintelligence team known as Impossible Missions Force (IMF). As the no-nonsense Briggs, Hill (better known for his later role on Law & Order from 1990 to 2000) began each episode by sneakily retrieving the dossier and recorded instructions (voiced throughout the entire series by uncredited actor Bob Johnson) for the IMF's latest assignment. "Your mission, should you decide to accept it" and "this recording will self-destruct in five seconds" quickly became pop-cultural catch-phrases, as Briggs routinely selected his preferred teammates based on their mastery of practical skills. With "special appearance" billing for M:I's first three seasons, Martin Landau played master-of-disguise Rollin Hand; his off-screen wife, Barbara Bain, played top-model and undercover seductress Cinnamon Carter; Greg Morris brought hip coolness (and racial diversity) to his role as electronics expert Barney Collier; and Peter Lupus played handsome hunk Willy Armitage, adding IMF muscle to Briggs' brainy strategies.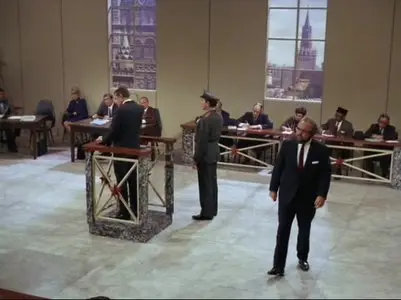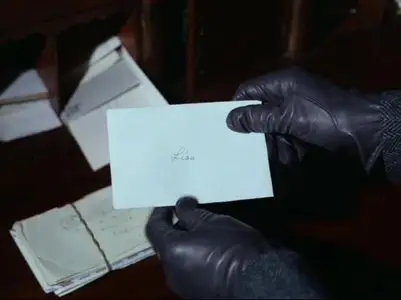 As a Desilu production based at Paramount Studios, Mission: Impossible shared guest stars, production personnel, locations, and even occasional sets with the original Star Trek. Fans of both shows will enjoy spotting these crossover details (including George Takei's appearance in "The Carriers," a first-season highlight), and this season's other stand-out episodes include the "Pilot" (featuring Wally Cox as an ace safe-cracker), "Operation Rogosh," "A Spool There Was," "Action!," "The Train," and "The Traitor." Whether they were toppling dictators, rescuing doomed prisoners, foiling despots, or framing Mafia kingpins, the IMF agents were consistently blessed with taut, well-written plots, many unfolding with minimal dialogue and highly visual schemes that demanded (and rewarded) the viewer's close attention. Although Steven Hill eventually left the series (as an Orthodox Jew, he preferred not to work on the Jewish Sabbath, as M:I required), his single season set the stage for M:I's long-term popularity, with Peter Graves (replacing Hill as "Jim Phelps") leading the IMF from 1967 to 1973. And while Paramount has again neglected to offer DVD extras with this set, the episodes look and sound just about perfect, with a parade of guest stars including Carol O'Connor, Simon Oakland, Fritz Weaver, Nehemiah Persoff, Barbara Luna, Vic Tayback, and a host of other '60s TV regulars. Your mission–and you shouldn't hesitate to accept it–is to enjoy this classic series all over again!