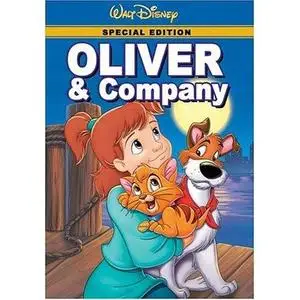 Oliver and Company (DVD-Rip)
AVI DivX | Video: 169 Kbps, 624 x 368 | MP3 128 Kbps
699 MB | 70 min | English language
Inspired by Charles Dickens' "Oliver Twist". A homeless kitten named Oliver, roams the streets of New York, where he is taken in by a gang of homeless mutts who survive by stealing from others. During one of these criminal acts, Oliver meets a wealthy young girl named Jenny Foxworth. This meeting will forever change his life.