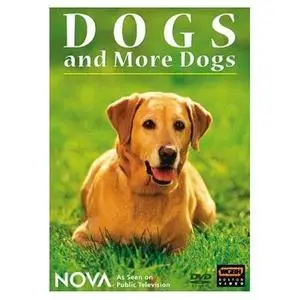 NOVA: Dogs and More Dogs
Video: XVID 608x368 23.98fps| Audio: Dolby AC3 48000Hz stereo 224Kbps| 00:56:01| 700MB| English
Where do dogs in all their amazing diversity come from? Tradition says that thousands of years ago someone tamed a wolf pup, thus creating the first of our best friends. But many scientists disagree. On "Dogs and More Dogs," NOVA goes to the dogs – and to leading researchers – to find out the truth.Narrated by John Lithgow, the program ranges from a wolf research facility in rural Indiana to the Westminster Dog Show in New York's Madison Square Garden. NOVA makes a fascinating detour to the city dump in Tijuana, Mexico, where viewers get surprising insight into the origin and evolutionary strategy of our canine companions.