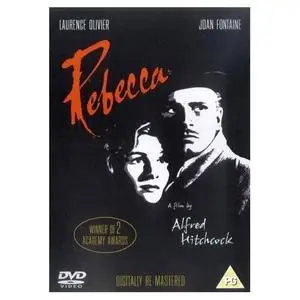 Video: DivX 3 512x384 29.97fps
Audio: MPEG Audio Layer 3 48000Hz stereo 96Kbps
English subtitle (.srt) included for hearing-impaired
680MB in Rapidshare
"Last night, I dreamt I went to Manderley again…" From the first classic line of this unforgettable film, Rebecca casts its spell. David O. Selznick brought Alfred Hitchcock to the United States in order to give this adaptation of Daphne du Maurier's novel the proper atmosphere. The resulting film is a stunning marriage of their sensibilities. It paid off critically and financially as well. Like Gone with the Wind, which Selznick released a year earlier, Rebecca won the Academy Award for Best Picture.
Laurence Olivier stars as Maxim de Winter, who, reeling from the recent and unexpected death of his glamorous wife Rebecca, impulsively marries a young and adoring governess (Joan Fontaine). The new Mrs de Winter tries to fit into her role as mistress of the great house Manderley, but every step she takes is haunted by Rebecca's spirit. The ghost's brooding presence is personified by the insanely meticulous Mrs Danvers, brilliantly portrayed by Judith Anderson. As Fontaine's character begins to uncover the dark secrets of the de Winter clan, the house seems to take on a life of its own.
Passionate love and romance blend seamlessly with typically Hitchcockian emphases on guilt, sexuality and Gothic horror. The production values are stunning and the cast is excellent, down to the least of the supporting players. While Rebecca has enough surprises to captivate even the most jaded of moviegoers, it is also one of those rare films that improves with each viewing. –
Raphael Shargel
Actors:
Laurence Olivier, Joan Fontaine, George Sanders, Judith Anderson, Nigel Bruce
Directors:
Alfred Hitchcock
Format:
Black & White, NTSC
Aspect Ratio:
1.33:1
Run Time:
126 minutes
Download link
http://www.ftp2share.com/file/10572/RBC1940.html