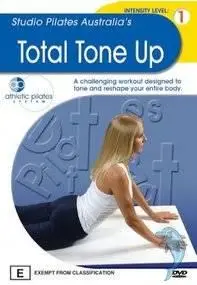 AVI DivX video 167kbps 560x400 MP3 128kbps
348MB 35min english language
Former Australian Swim Team member and Olympian Jade Winter and physiotherapist Tanya Smith have developed "Athletic Pilates", a revolutionary Pilates system designed to tone and strengthen your entire body.
This full body workout focuses on flexibility and strength while creating a lean, sculpted body. These introductory work outs are an easy way to learn Pilates while challenging your body. The 'evolutionary sequencing' allows you to structure a work out that builds in intensity as your fitness improves.
These exercise are demonstrated at a variety of levels, so no matter whether you are a beginner or a Pilates enthusiast, this DVD will give you a workout that will challenge you and deliver results.