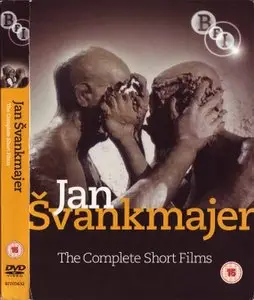 Jan Svankmajer: Hra s kameny aka A game with stones (1965)
Silent 640 x 496 | DVDrip | XviD 1.1.2 Final 2331 kbps | AC3 192 kb/s | 25fps | 155MB
A Game With Stones is essentially a very early trial run for Jan Svankmajer's later pessimist masterpiece Dimensions of Dialogue, rehearsing the themes of human evolution and self-destruction that would be so eloquently and powerfully stated in the later film. This earlier stab at similar material is, unsurprisingly, rougher and broader, though it has the same relentless, rhythmic drive as so many of Svankmajer's animations. Also like many of the director's other films, the structure is rigidly divided into distinct sections, each one representing a progression from the last, a variation on the kinds of "games" that can be played with the titular stones.
Screenshoots: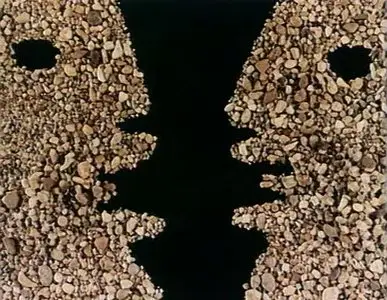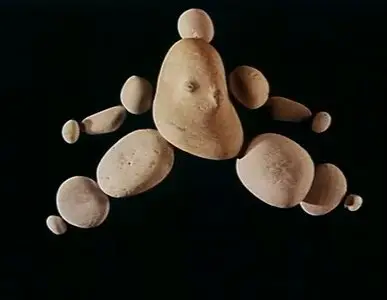 Rapidshare links - No pass
Part 1
Part 2
Please, no mirrors
<b><span style="color:#cc0033"><a href="http://cutt.red/iemieJiw6eeJ?search=Jan%20Svankmajer%3A%20Hra%20s%20kameny%20aka%20A%20game%20with%20stones%20%281965%29" rel="nofollow noopener" onclick="log_click('Jan%20Svankmajer%3A%20Hra%20s%20kameny%20aka%20A%20game%20with%20stones%20%281965%29', 'cutt.red'); return true;" target="_blank" rel="nofollow noopener noreferrer">All my uploads - Todas mis subidas</a></span></b>