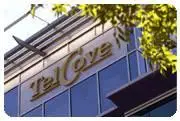 TelCove Central Office Tour | 11,63 MB
Audio: Windows Media Audio 44100Hz stereo 48Kbps [Raw Audio 0]
Video: Windows Media Video 9 320x240 30.00fps 208Kbps [Raw Video 1] Language : English
Founded in 1991, TelCove is a leading provider of business critical telecommunications services that offers enterprise companies and carriers superior Internet, Data, and Voice solutions via its reliable and secure metropolitan and intercity fiber optic network to 70 markets throughout the eastern half of the United States.
Our vast, interconnected, and fully redundant SONET-based network consists of over 22,000 route miles of local and long haul fiber, providing our customers with an unsurpassed infrastructure to transport their vital communications.
TelCove's around the clock monitoring and maintenance of its network provides customers with the availability, security, and reliability they demand in a telecommunications provider. As a result, we are privileged to have over 14,000 customers who value our network as a differentiator to that of our competitors and who view our telecom products as superior to the commodity-based products offered by others.
FileHO Download Link
:
http://fileho.com/download/3f927849615/TelCove-CO-Tour.wmv.html