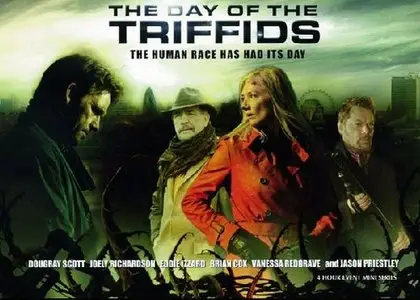 The Day Of The Triffids
Episodes 01 and 02
English | 2:59:22 | 624x352 | PAL (25FPS) | XVID | MP3 128 KBPS | 2x700 MB
Genre: Sci-Fi

The human race has had it's day.
Following a solar storm many of the world's population are left blind. Millions of man-eating plants escape to roam around the United Kingdom. Bill Masen who is an expert on the plants knows that if he is to save the world he is going to have to turn to his father, who he hates for help.
Rapidshare
Episode 01
Part 1
Part 2
Part 3
Part 4
Episode 02
Part 1
Part 2
Part 3
Part 4